Kick-off Sunday 2020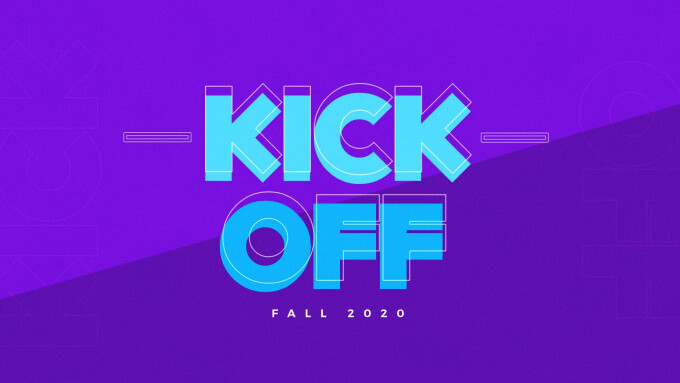 Every year at this time we have what we call our "Kick-off Newsletter." In this newsletter, we mention all the ministries and events that are starting back up for the school year. Because there are so many ministries and events here at SDBC, it takes a few "scrolls" to get to the bottom of the newsletter. We plan, prepare, and pray for all these new events, as we wait with anticipation for everything to start back up.
I don't need to tell you that this year will look different, because I'm positive you already guessed that. However, we can still celebrate because there is still ministry happening at SDBC. Yes, it looks different, and yes, it is not what we were preparing for when we were dreaming back in March. But, we can still look forward to the fall and all the things that are kicking off. God is sovereign and he holds the ultimate plan. We need only to trust in him and follow where he leads. So, we are excited to fill you in on the ministries and events that are kicking off or continuing this season.
Youth Ministry, led by James Cox, our Youth Intern, will be starting again in September and they will be hosting weekly, in-person events in the church. They will be taking all the necessary precautions and are looking forward to being together once again. GAP (grades 8-12) will start on September 13th at 7PM and GAP Jr. (grades 5-7) will start on September 17th at 7PM. Please email James if you have any questions.
SDBC Kids, led by Sue Gibson, Megan Sprinkle, and Kaitlyn Shipowich, will continue to produce their Sunday morning videos this fall. They will also be doing their best to support families as kids go back to school and get familiar with their new school realities. Please remember to pray for families as kids go back to school and as families learn their new rhythms. If you have any questions about Children's Ministry, please email Sue, our Director of Family Life.
As mentioned in previous newsletters, Starfish Pack is also starting back up again in October, to embark on year two of Starfish Pack South Delta. If you have any questions about Starfish, or if you wish to get involved, please email me, Mary Grierson, SDBC's Community Life Coordinator.
Sunday Morning Watch Parties will also be continuing into the fall. Watch Parties are a way for individuals to watch the service on a screen in the Chapel with a community of 50 people in a socially distanced fashion. If you are interested in signing up for this Sunday's Watch Party (September 13th), please click here. Registration for our Watch Parties opens at 3PM on the Monday prior to the Watch Party date. Visit our website for future events.
One last event to mention is our Annual General Meeting. This will take place on Tuesday, September 15th at 7PM. There are two ways to attend: in person or online. If you want to attend the AGM in person, pre-registration is required. Please click here for all the details and to register. The AGM will be livestreamed through our usual Church Online platform.
We are excited about the fall and we are looking forward to the ways in which God will work in and through our church. May God be glorified in all of our plans and everything we do.