In-person Service // 10AM
Our service takes place at 10AM with seating on the main floor of the auditorium and in the balcony.
Our Children's Program, for newborns to grade 4, is available during the service. Parents/guardians must be in attendance at our 10AM service in order for children to participate in this program.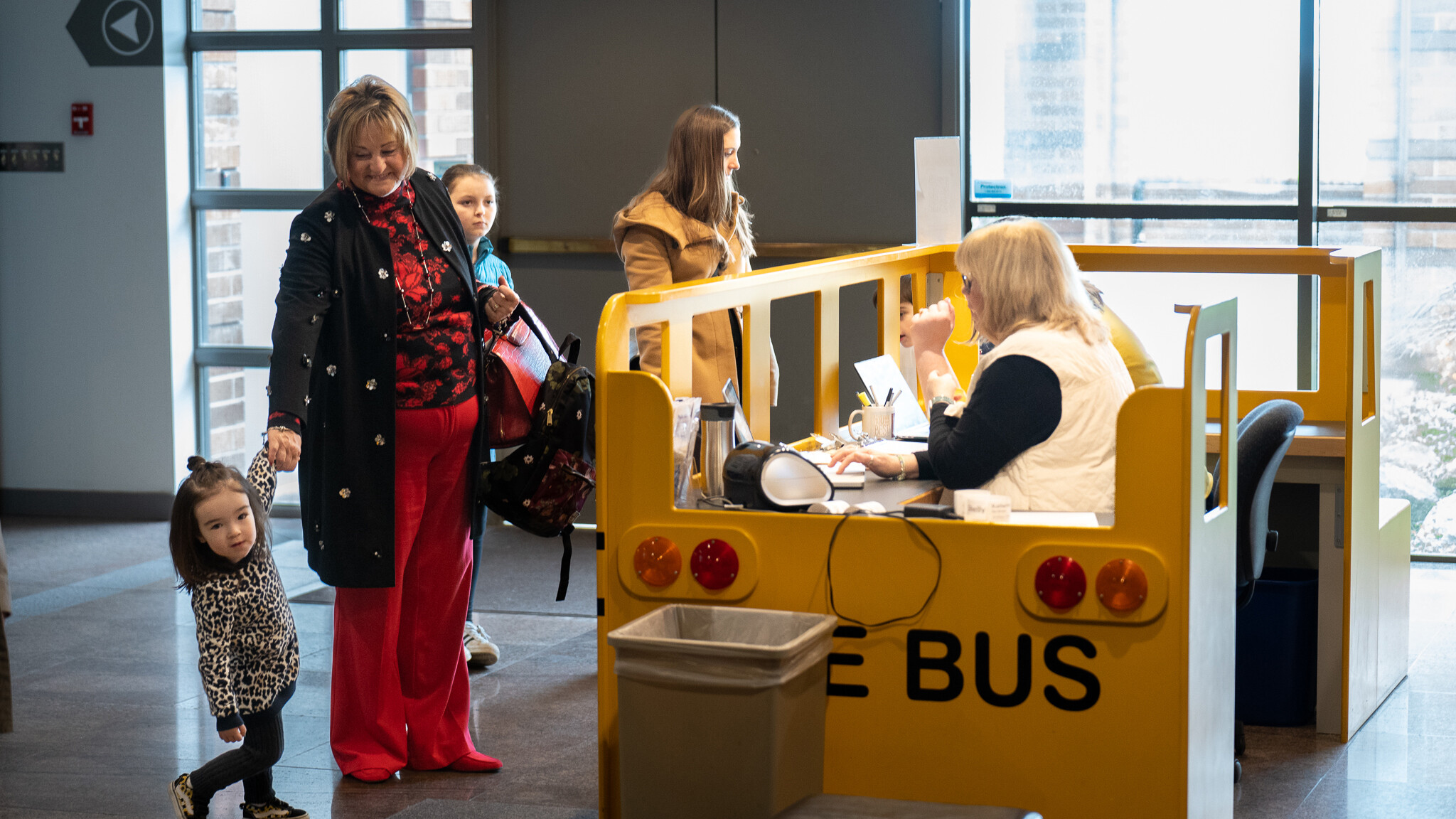 SDBC KIDS Check-in
Parents and children can meet our SDBC Kids staff at the yellow bus just through the 56th Street doors.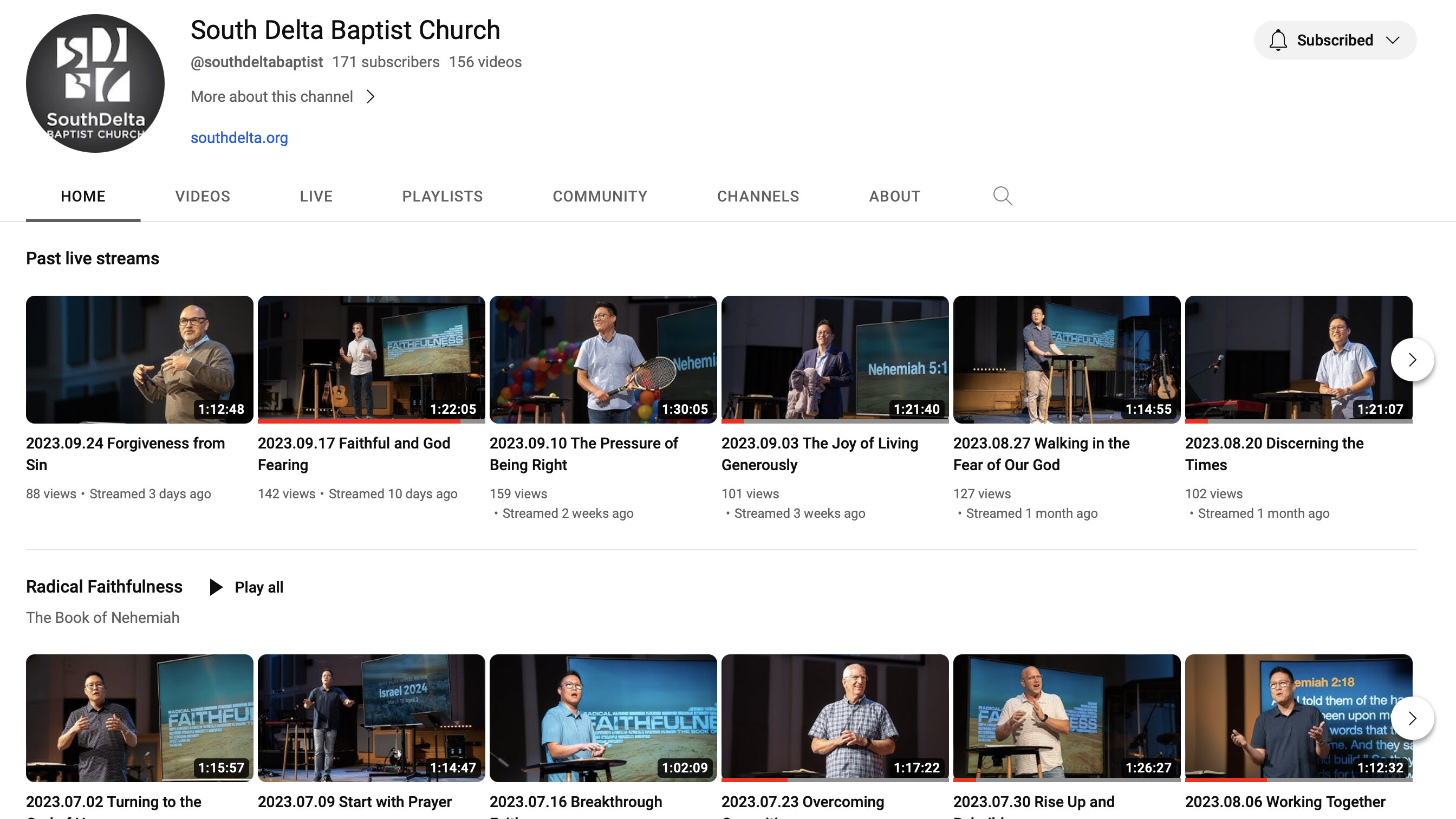 Livestream
If you are not available to join us for live worship, or if you are not comfortable coming out to a live service yet, please join us via livestream at 10AM. We look forward to worshipping with you whether in-person or online. For those of you who are able to join us at the church, we look forward to seeing you!