in-person service // 10AM
We are excited to once again be holding in-person worship services on Sundays. Our service takes place at 10AM with seating on the main floor of the auditorium and in the balcony. Masks are recommended for all people 12 and older who are not yet fully vaccinated (14 days after receiving the second dose of COVID-19 vaccine).
Pre-registration is no longer required.
When you enter the church building, you will have access to hand sanitizers in various locations. Please sanitize your hands as you enter and respect social distancing guidelines to help everyone feel comfortable.
Our Children's Program, for newborns to grade 4, is available during the service. Parents/guardians must be in attendance at our 10AM service in order for children to participate in this program.
Please do not attend our services if you:
have travelled outside of Canada within the last 14 days;
have been identified by Public Health as a close contact of someone with COVID-19;
have been told to isolate by Public Health; or
are displaying any of the following new or worsening symptoms: fever or chills; cough; loss of sense of smell or taste; difficulty breathing; sore throat; loss of appetite; extreme fatigue or tiredness; headache; body aches; nausea or vomiting; diarrhea.
If you are displaying symptoms consistent with COVID-19, refer to HealthLink BC at 811.
KIDS CHECK-IN
Check your kids in at our yellow school bus, just through the 56th Street entrance. A daily health check will be performed prior to children heading to their classes. Masks for children are optional, but our staff will be wearing them.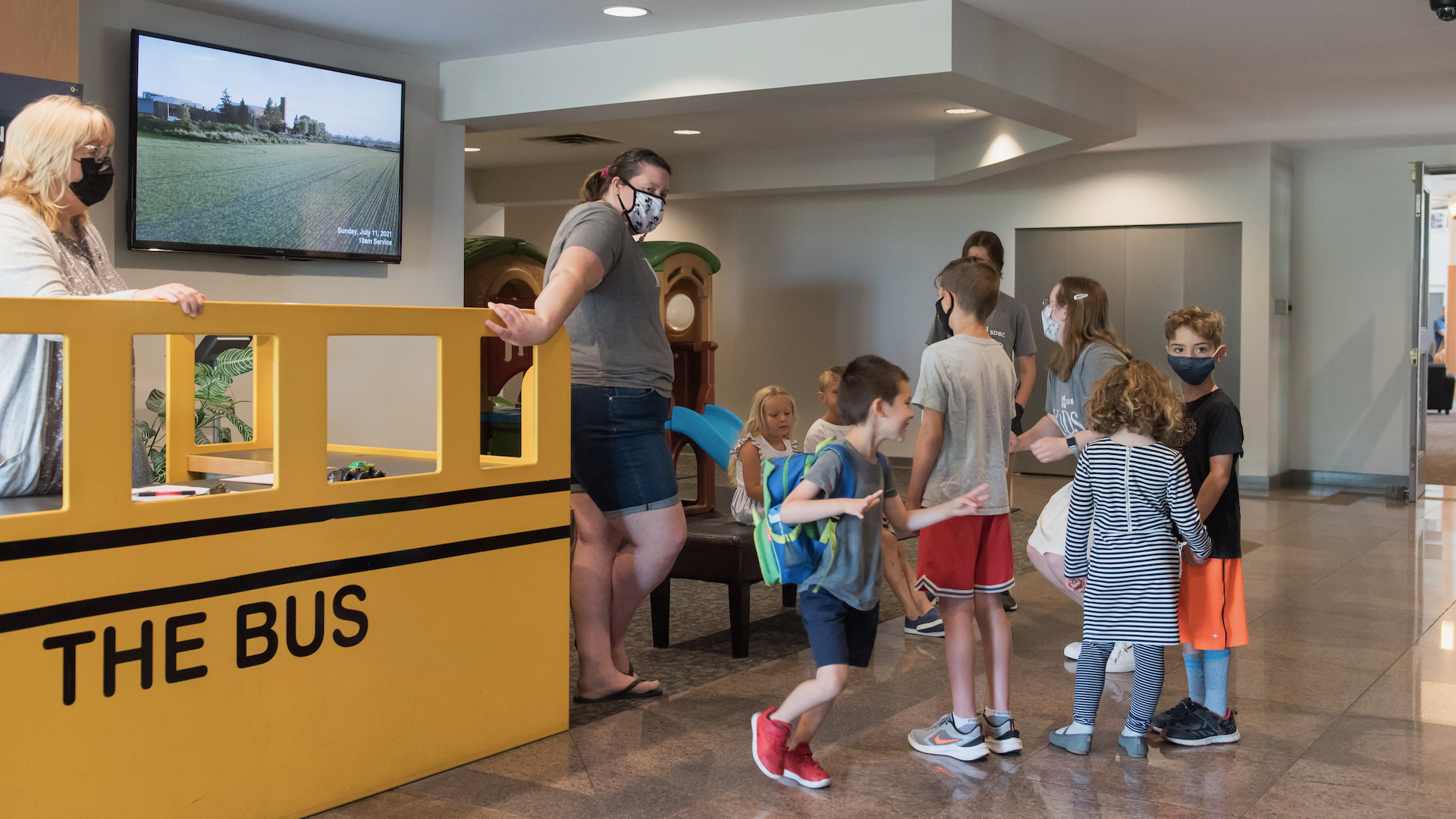 LIVESTREAM
If you are not available to join us for live worship, or if you are not comfortable coming out to a live service yet, please join us via livestream on our usual Church Online platform at 10AM. We look forward to worshipping with you whether in-person or online. For those of you who are able to join us at the church, we look forward to seeing you!
If you have any questions, please don't hesitate to email us.
Subscribe to our weekly e-newsletter