What to Expect When You Attend Worship on Site at the Church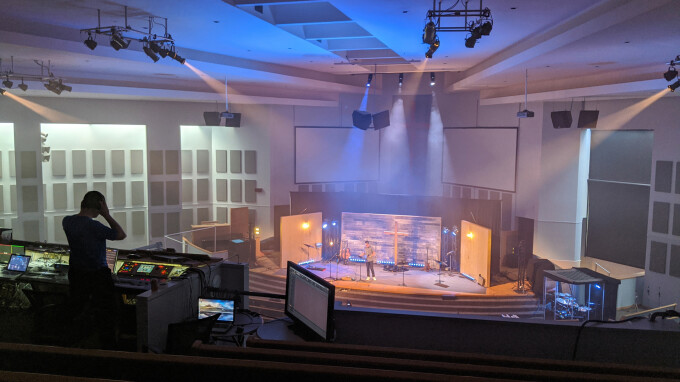 Starting this Sunday, our church will transition into a hybrid worship service format for the foreseeable future with some people worshipping at the church and others worshipping at home via livestream. This is an important transition for our church since we have not gathered regularly at the church for worship services since March. If you are planning to attend any of our live services, you will have to register online here. Our services will not exceed fifty people per service as per the Provincial Health Order. Please also read the following details so that you know what to expect when you come to the church for worship:
You can register for either the 9AM or the 11AM service. The service will be approximately an hour long, and we will be celebrating Thanksgiving with a special communion service at both services.


When you arrive at church, please park near the main courtyard where you will find our Welcome Team at the welcome tent for registration. Everyone must check in upon arrival before entering the church, and you will be able to pick up your individually packaged communion elements at this time. If you wish to drop off your offering when you come to church for worship, you can drop it off in the offering box at the welcome tent.


When you enter the church building, you will have access to hand sanitizers in various locations. Please sanitize your hands as you enter and respect social distancing guidelines to help everyone feel comfortable.


We are implementing a new policy for our worship times: We are asking everyone to wear a mask in common areas of the church (e.g. lobby, welcome tent, gym, etc.). When you arrive at the church, please put on your mask before heading to the welcome tent. Once you have registered and taken a seat in the main auditorium, you can take off the mask for the duration of the service. If you plan on singing during the service, you will need to put on your mask for that as well. If you forget to bring a mask, we will provide a disposable mask for you when you register.
We understand that people have differing opinions on wearing masks. However, in conversation with our church family, we have found that many people will feel safer to attend our services at the church if people are wearing masks in common areas as is the norm for many public areas in our city currently. Please remember our heart behind these policies—to keep our church family as safe as we can and to practice the biblical humility that we find exemplified by Christ in Philippians 2:5-11. If we can help others feel more confident in coming out to worship with us by putting on a mask and respecting social distancing guidelines, we must do our best to create a safe and confidence inspiring environment around our worship experience so that we remain a hospitable church that loves like Jesus during this pandemic.
Lastly, in order to abide by the strict cleaning guidelines given in the Provincial Health Order, we need to start the cleaning process as soon as the 9AM service ends, which means vacating the auditorium immediately after the service. If you are attending the 9AM service, please head to the gym if you want to enjoy a socially distanced time of fellowship after the service.
We look forward to seeing you at the services and worshipping our great God together. Even if you are not planning to attend these live services for now, please pray for our church as we make this transition, and please continue to engage with our church online. We will be livestreaming the 11AM service from now on, and we will be offering more online opportunities for you to engage with our church in addition to the Sunday morning services. Worshipping, praying, studying the bible, giving, and having fellowship with brothers and sisters in Christ (even through Zoom or over the phone) should not be suspended for Christians during this pandemic. We may need to do them in different ways, but we must continue to live for the glory of our God and in obedience to his word. Let's press forward together in Christ and ask him to lead us during this time!