Tsawwassen Community Church Update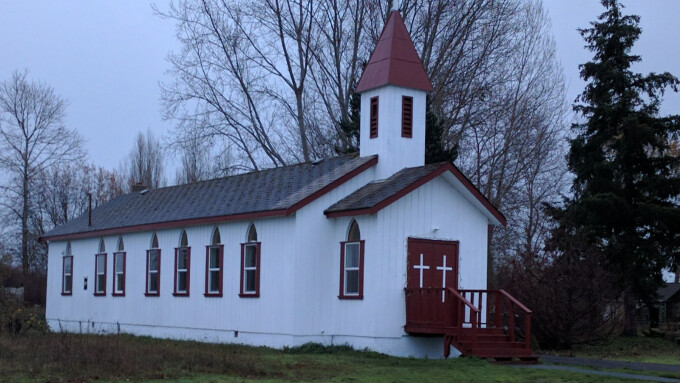 The COVID-19 pandemic has affected communities all across the country and it has impacted the Tsawwassen First Nation (TFN) as well. We applaud the leadership of TFN who have wisely taken steps to protect the wellbeing of those living and working on their land. Fortunately, there have been no reported cases of the virus. The TFN Executive Council is doing a tremendous job of prioritizing the health and safety of its members and communicating what efforts are being taken to do so.
Tsawwassen Community Church (TCC), as an ongoing ministry of SDBC which operates within the TFN community, has obviously needed to adapt to the restrictions put in place. In mid March our ministry team respectfully initiated contact with TFN to ensure we were responding appropriately. They replied with a very polite and caring email instructing us to indefinitely suspend our usual Sunday evening gathering in the Little White Church on Tsawwassen Drive. So, for two months now, we have not met together and we miss it dearly. One of our team members commented, "I am sure there is a silver lining here - I just haven't discovered it yet." Well, we've since discovered some of the silver lining and it echoes Pastor Paul's recent message from Philippians on the gospel advancing despite obstacles.
In the midst of the COVID-19 crisis, God has been faithful and good has happened. We've been able to continue a version of our Sunday evening dinner by delivering meals directly to homes along with an encouraging word or card, and an offer to pray for needs. The doorstep delivery, using proper protocols, has been very well received. We're grateful that we're at least able to offer this neighbourly gesture. In fact, it has turned out to be a wonderful way for us to connect, build relationships, and express care. There's something warm and amiable about visiting people at their homes. Another silver lining has been the privilege of making several new contacts along the way. We value the opportunities that have arisen as we seek to gain trust, make connections, and build friendships. It has been a time of good exposure within the community in a meaningful and respectful way, and we thank God for the "silver lining." Please continue to pray for us and the wonderful community of people at TFN whom we have the pleasure of serving. It continues to be a challenging time for all.
With gratitude,
The TCC Ministry Team