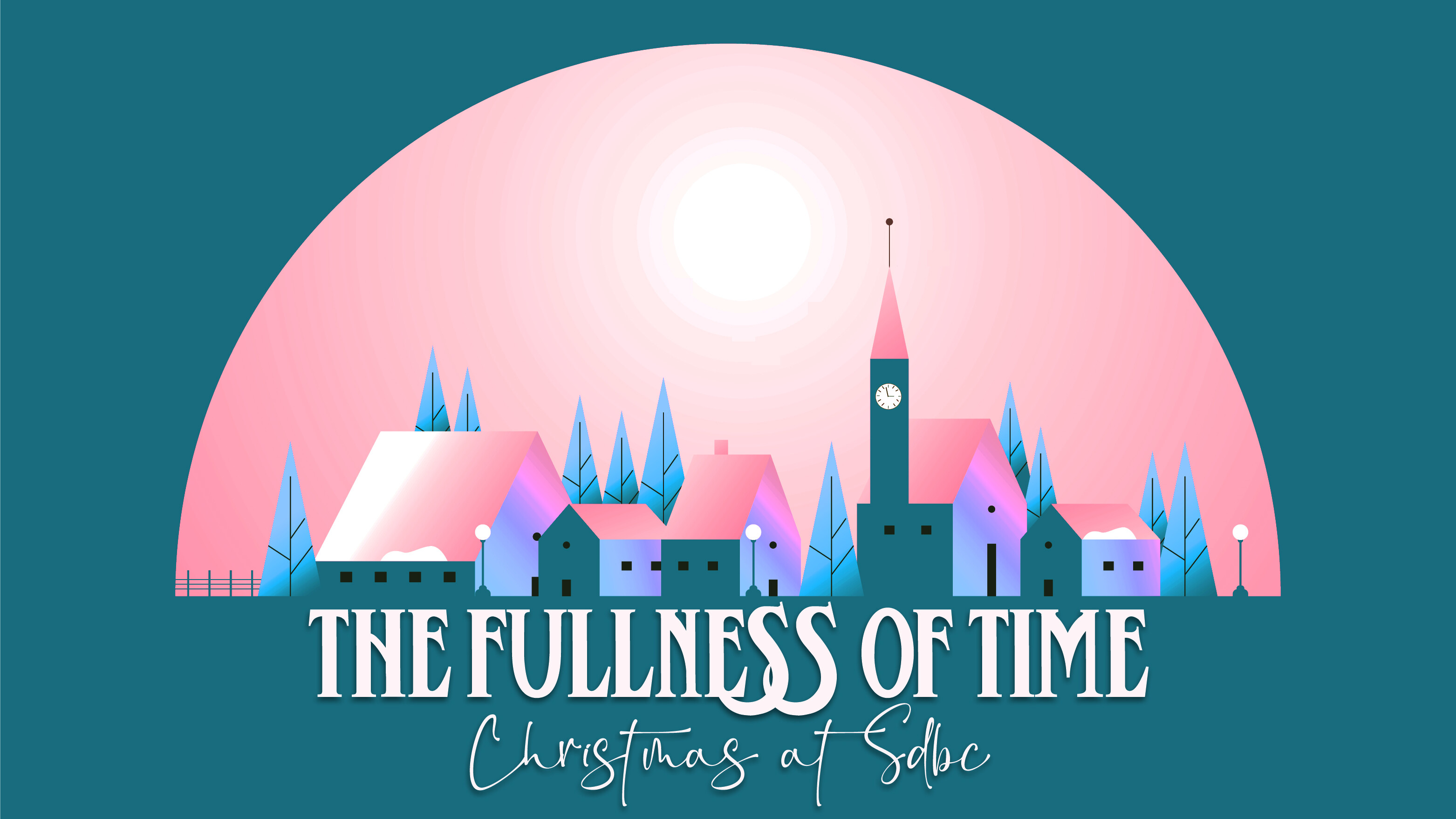 "Once upon a time…" We've all heard it. A line that lights up a child's eyes with wonder and imagination. It is a phrase used in countless children's story books, English literature, and folklore. It signifies the beginning of an event that is worthy of our attention. And while most of these "once upon a time" phrases are found in fiction, there was "once upon a real time" when the Creator of time itself, stepped into it, and changed everything. This is the Incarnation, the Christmas Story.
But when the fullness of time had come,
God sent forth his Son, born of a woman
- Galatians 4:4
We are so looking forward to celebrating this miraculous and wonderful Christmas season with our church family this year. Our theme is The Fullness of Time. This particular moment was chosen by God. It was foretold by his prophets throughout history. This was the moment when God sent his son, Jesus the Messiah, to dwell among us.
This Advent Season will be filled with awe and wonder, longing and light. Starting December 3rd, we will journey towards Christmas celebrating the themes of Hope, Peace, Joy and Love. These are gifts given to us by the Light of the World. We might even have our very own storyteller, walking us through the incredible Christmas narrative!
On December 10th, 17th, and 24th come early and join the pre-service festivities with music in the foyer, coffee, and fellowship. Sunday December 17th will be our amazing annual Church Family Christmas Party. Our SDBC Kids will be joining us for the whole service and the children will be singing a special song of joy as part of our time of worship. After the service, the celebration will continue with our fantastic gingerbread house building contest (preregistration required; visit our Christmas page for details). You won't want to miss it. While you are building with your team, you can also purchase some lunch from the food truck in the courtyard. Maybe it will even snow again! This has come to be one of our favourite times of the year as a church family!
Our Christmas Eve candlelight service will take place Sunday, December 24th at 10AM. The story of Christmas and the journey of Advent will culminate that day in the celebration of the birth of Jesus. He is the light of the world. In the fullness of time, he came, Emmanuel, God with us. This would be a wonderful time to invite friends and family to hear the good news of Jesus. God so loved the world that he gave his son. We will approach the manger throne in awe and worship the new born king together. We will light candles and sing carols as we celebrate the light and life that is found in Jesus. Following the service there will be an opportunity to enjoy some Christmas treats and specialty beverages. We can't wait! See you there!