Stephen Ministry Update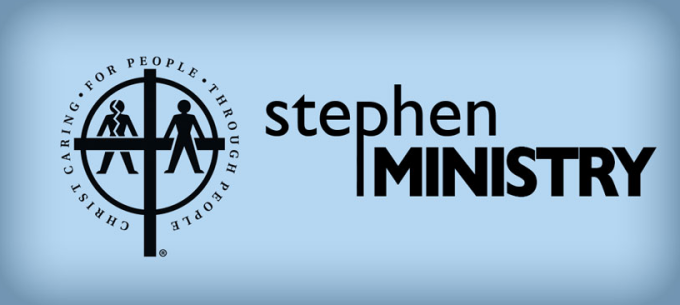 The weather is a common topic of discussion. Some people are never satisfied with the current conditions. For instance, I find our hot, dry summers uncomfortable. But I also find our winters too dull and wet. But I can get over it. In fact, there is nowhere else I would like to live.

As we know, there are many people who can't get over their current situation. Physical health and mental health issues impact most of us during our lives. Cancer can be beaten but we recognize the dramatic effect it has on many families. Cancer is only one of a number of life-shortening illnesses that we face. Mental health illnesses, such as depression, impact people no matter what the weather. Add to those illnesses the issues that cause relationships to fail and life, even a Christian life, can be challenging.

There are many different situations that people face, but there is one that is typical of the challenges we face in Stephen Ministry: a Stephen Minister and her Care Receiver had been meeting for about a year and a half, ever since the care receiver's spouse had died. She had been feeling happier recently and talking positively about the future. Suddenly, however, she was very sad. She had been told that her best friend was moving to Alberta to be closer to her family. She thought she was getting over the sadness at her spouse's death but now, the loss of her friend had set her back. The sadness was making it difficult to even discuss the subject. The Stephen Minister recognized her depression had returned and prayerfully began encouraging and providing hope to her Care Receiver. She shared the hope of Romans 8:31-39 and the process of listening and being there continues to this day.

Summer is a time for many people to take vacations from their normal routine. Some community groups don't meet as consistently during the summer and other ministries plan fewer events to accommodate holidays. Early in the development of Stephen Ministry we realized that the challenges people face don't take holidays and so Stephen Ministers continue to serve throughout the summer.

Over the last 10 years, SDBC has had an effective ministry that trains volunteers to serve people going through the inevitable challenges of life. A Stephen Minister will come alongside a Care Receiver and dedicate an hour per week for as long as it takes to support the person. It is understood that while the Stephen Minister can care for the person, it is only God that can cure us.

During the fall of this year, SDBC will celebrate the last 10 years of service provided by Stephen Ministry. The effectiveness of the ministry is a result of the work of the Holy Spirit working through the many Stephen Ministers and their Care Receivers, as well as the prayerful support of the SDBC family. As we move forward, one of our goals is to ensure that each member and adherent, when faced with a challenge, will first seek God's love and encouragement, and second, seek the love and support of a Stephen Minister.