SDBC Kids Online: Thankfulness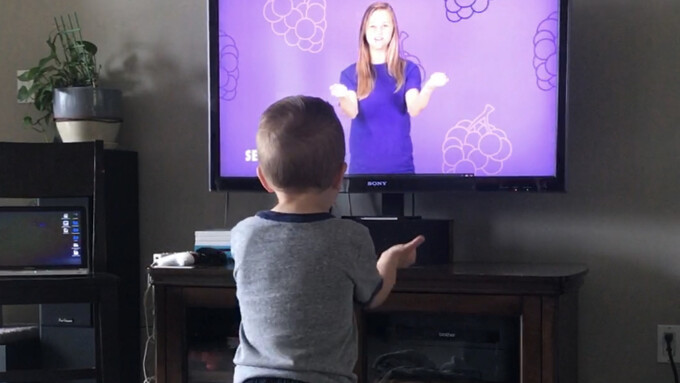 Everything changed when March brought new challenges for us all. Moms and Dads are now balancing work from home while teaching and caring full-time for their families. This time of self isolation, when so many families are home around the clock, has made ministry challenging, a challenge I am thankful for, as this is an opportunity for our team to serve our families in a unique way.
At first, I was very overwhelmed as to how we would continue to feed into the lives of the children and families at SDBC. Laying this struggle at the foot of the cross and letting the Lord provide, ended up creating an exciting and fun opportunity to let God lead. I am thankful for our Kids team, Megan Sprinkle and Kaitlyn Shipowich, who are gifted and creative. They have done an excellent job putting videos together helping SDBC kids continue to learn and grow in their walk with God. Each week, we send out a video and activity pages for the kids so they can watch and learn. For example, SDBC Kids are learning the books of the bible in order, the fruit of the spirit, the Lord's Prayer, and so much more. I am thankful that we have the opportunity to help our kids learn these basic parts of scripture during this time online. Personally, it has been an incredible joy to receive a video of a child reciting the books of the bible in order or reciting the fruits of the spirit. We have dropped prizes off at homes when they have sent me their video.
Our lives can change at any time in our walk with the Lord. I am thankful that he never changes and will carry us through every detail of our lives. He also gives joy in the tough times to help us through.
James 1:2-4 says, "Count it all joy, my brothers, when you meet trials of various kinds, for you know that the testing of your faith produces steadfastness. And let steadfastness have its full effect that you may be perfect and complete, lacking in nothing."
Our trials are designed to produce spiritual maturity and should therefore be counted as joy. I am thankful and joyful to be his child.
Click here for more information and to connect with SDBC Kids.