Reflecting On Easter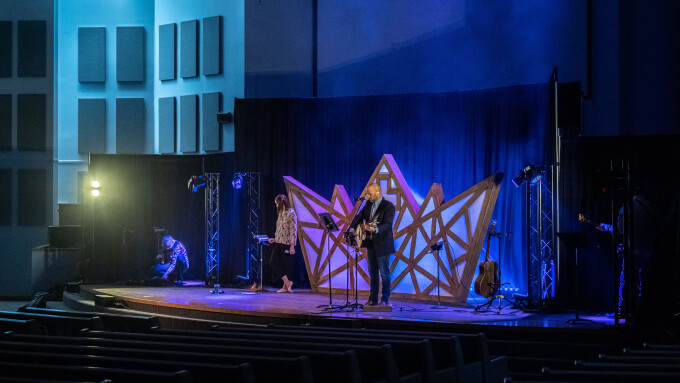 Hey SDBC family! God is so good. As I think about this past Easter weekend, I am incredibly thankful for what he has done! I am overwhelmed by the love and sacrifice of Jesus and the chance to contemplate this as a church on Good Friday. I trust, even though originally designed to be experienced together in person, that we all felt drawn into Jesus' journey to the cross in a new and powerful way. I hope that as we heard scripture being read and shared communion together, we were reminded of his immense love. And as we ended in complete darkness (even though our homes were likely filled with beautiful sunshine) we hopefully had the sense that, when Jesus uttered those words,"it is finished," there was so much more going on, more than we often allow our minds to think: the author of life itself, experiencing the full weight of sin and death.
Then came the morning, on the third day. We heard Mark's gospel share these words: "He has risen; he is not here…But go, tell." We praise God for the certain victory Christ achieved through the resurrection. He IS risen! He IS alive! He IS King over all! Friends, this is why we are a people filled with hope, even in uncertain times. We worship a living God! I know many of our church family shared how encouraged they were by the way we creatively celebrated together on Easter Sunday. This is awesome. It was our longing as a staff team that we would find glory in the risen King! So let us not lose this hope!
Romans 8:10-11 proclaim an incredible resurrection truth we can live and move forward in. Be thankful and be encouraged.
"But if Christ is in you, then even though your body is subject to death because of sin, the Spirit gives life because of righteousness. And if the Spirit of him who raised Jesus from the dead is living in you, he who raised Christ from the dead will also give life to your mortal bodies because of his Spirit who lives in you."