Missionary Update: Debbie & Patrick O'Connor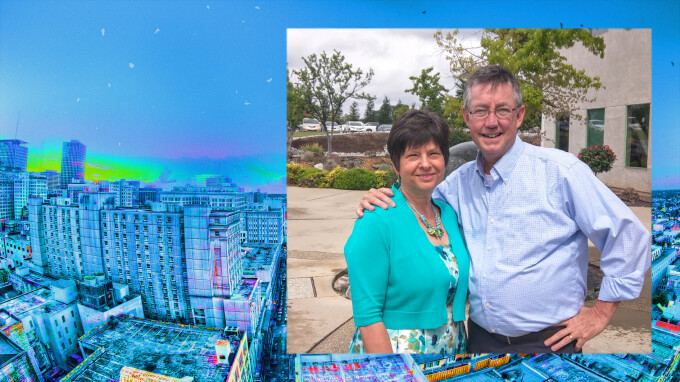 In our second interview of our "Checking in With Our Missionaries" series, we connected with Debbie and Patrick O'Connor to find out how they have been doing and what changes, challenges, and victories they have experienced in this season of their lives.
What is your current location and missions work?
We serve with e3 Partners to train internationally for new church planting movements. We mentor/train individuals in Latin America, Africa, and India. Our relationship with e3 Partners is also in collaboration with Canada-based Action International of Calgary. Our home base while we are not traveling is on the north side of Seattle.
How have you been impacted by COVID-19?
COVID-19 has dis-allowed international travel for the time being. Therefore, we now must interact with others internationally through digital telecommunications, by God's grace. As well, COVID-19 has required that we spend more time cultivating very good and deep relationships with local individuals. Usually our ministry relationships are with people in Africa or other places very far away.
How have you seen God glorified during this time in your personal life and your ministry?
We have essentially been non-stop go-getters since the 1980s when we were saved. This COVID-19 time has been like a sabbatical, in part, as it has required me (Patrick) to slow down. In many ways it has been a good thing, allowing our wells to go deeper.
Sometimes I (Patrick) am a little bit antsy, wanting to get on an airplane to North India or South America, but COVID-19 and other circumstances (Deb's cancer) have allowed us to slow down a bit.
How can we pray for you?
Please pray that we may be faithful in the small things as we all wait out this COVID-19 virus. I (Patrick) am eager to travel but at the same time I want to be patient and gracious where God has us. A second prayer request is for Debbie, as she is undergoing a seven month treatment for her advanced carcinoid cancer.
Please remember Debbie and Patrick in your prayers as they navigate health concerns and new COVID-19 realities in their daily lives and ministry. Click here to email encouragement directly to the O'Connors.