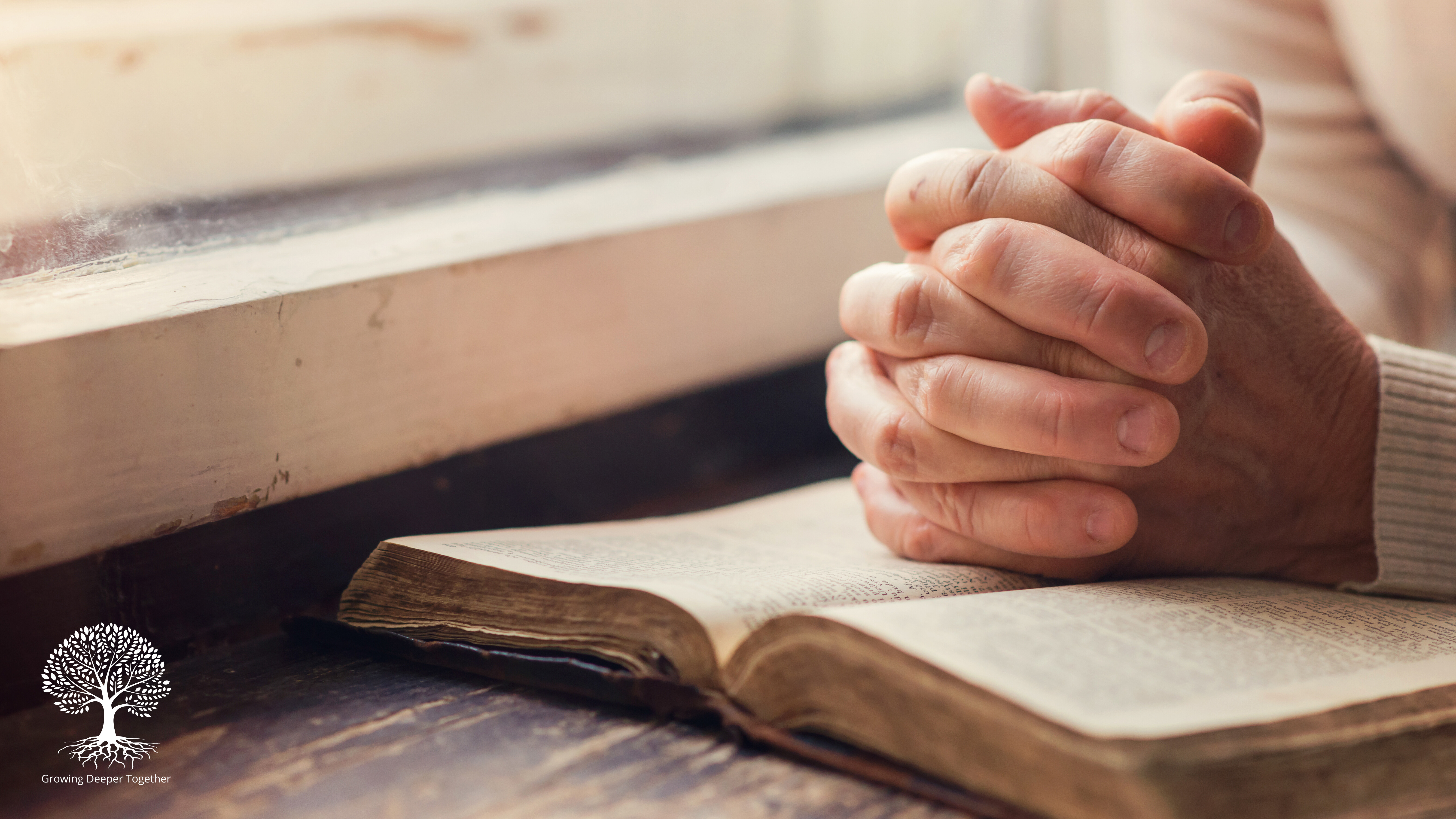 Paul tells us in his letter to the Philippians to "be anxious for nothing, but in everything by prayer and supplication with thanksgiving let your requests be made known to God. And the peace of God, which surpasses all comprehension, will guard your hearts and your minds in Christ Jesus." Philippians 4:6-7 (NASB)
Prayer is direct conversation and communion with God, whether vocal or silent, planned or spontaneous, individual or corporate.
Prayer, according to scripture, is not a form of magic (the manipulation or appeasement of spiritual forces in order to bring about a desired result) nor merely a form of mental contemplation (though meditation on scriptural truth that engages in conversation with God is a form of prayer). Prayer in scripture is never addressed to angels or humans nor is it ever addressed to God through the agency of any angelic or human intermediary as we have been learning in our Tuesday evening four-week study with Dr Larry Perkins.
Prayer, according to scripture, is conversation directed to God that, like human conversation, may take many different forms. It may come as an expression of desire or appeal, of sorrow or apology, of love or admiration, of gratitude or appreciation, of dissatisfaction or frustration—or of hopes and joys, fears and doubts, questions and curiosities. What makes Christian praying different from other religions is that it all depends upon God, the Father, Son, and Holy Spirit, and yet, it is our vocation (or calling) as believers and God's royal priests to be active in prayer. More than any theological explanation I know that prayer works, God truly listens and answers prayers according to his will for our lives and the lives of those we pray for. No, it is not always in the way we might like but it is always for his kingdom come and his glorious reign.
My parents emigrated to Canada from England to be with us and our young children. Within a couple of years, my dad was diagnosed with stage 3/4 cancer. How could God allow this? Was it not his plan that my dad would now spend well-earned retired time after moving halfway around the world to be with his grandchildren? And so, we prayed. We prayed for healing and wholeness, but more than that, we prayed for salvation for my dad. God answered. First, by giving him extended years (we were told to expect two to three years and we got more than five) and second, the greatest gift, was that he came to know Jesus as his personal saviour and while we did not have as long on this earth with him as we would have liked, God gave us eternity together. Thank God for Jesus.
And so, as Easter approaches and we contemplate the death and resurrection of our Lord Jesus, the Son of God, we have occasion and added focus time in which to come together in prayer as his church to thank and praise, to ponder and seek, and to bring our hopes and joys, questions and doubts before him. This year, we will have five separate hours of prayer through Good Friday and Saturday (April 7th & 8th). The prayer groups will be held in Room 104, at the following times:
12PM following the Good Friday service
8PM Friday evening (youth/young adults)
8AM Saturday morning
12PM Saturday
5PM Saturday (Korean group)
Please join us in prayer as we commune with God offering praise and calling upon him for our church, community, and one another. As James wrote, "The prayer of a righteous person has great effectiveness." James 5:16 (NET)
To learn more about our different Easter events, visit our Easter page.