Community Amidst Our Current Reality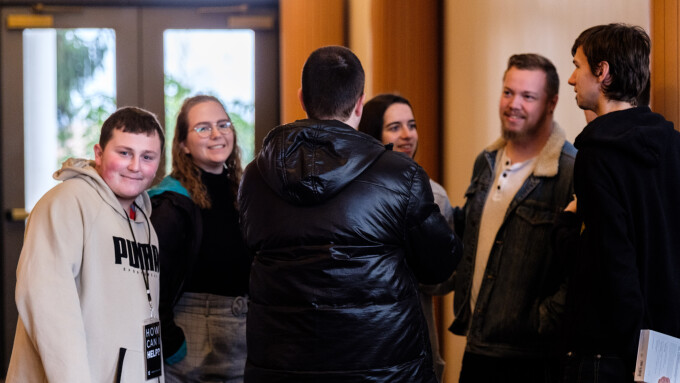 With the current situation around COVID-19 and the comprehensive measures taken by our province and by the federal government to minimize the transmission of the virus, we are experiencing different lives than what we have grown accustomed to. Our social contact has been significantly limited, and many services and businesses have closed their doors indefinitely until things get better. As Christians, we believe that things will get better even when we go through what seems like the darkest of times. Our very faith depends on a belief in the resurrection, which means that God is powerful enough to bring a dead person back to life. If God can raise the dead, he can surely bring us out of these challenging times. Let's not lose hope; let's continue to place our trust in our powerful God. If you haven't already, I encourage you—especially as you face physical, social, and financial challenges—to read Philippians 4:6-7 and James 1:2-4; our staff went through these passages together, and we found them to be good reminders of how we must move forward in times like these.
In light of recent government restrictions and regulations, we are actively participating in minimizing the transmission of the virus in our community. Most of our rentals and regular gatherings at the church have been cancelled or postponed until further notice. We have also shifted our regular workflow and have closed our office physically. Our office hours will remain the same, M-TH; 9AM-4PM, with phone lines still open, but with staff working more remotely. The drop box for giving will remain open during office hours. Please check our website for frequent updates.
We're also working on virtual gatherings hosted online in a time of social isolation. Using technology that is available to us, we want to help our community groups and ministries to provide virtual gatherings using video conferencing platforms. These gatherings will include bible studies, prayer meetings, and Q&A sessions. All you need is a smartphone, tablet, or a computer to join these virtual gatherings in the comfort of your home. Our first virtual gathering will be on March 25th (Wednesday) at 4PM. You can click on this link at 4PM on March 25th and you will be able to access a Q&A session with some of our staff and ministry leaders (use Meeting ID: 711 547 610). I will share a short devotional, we will answer any questions you may have during this time, and we will spend some time praying for our church and our community. Please join us for this virtual gathering. If you have any questions on how you can join this online gathering, please call our church office during office hours (M-TH; 9AM-4PM) or email Mary Grierson, our Community Life Coordinator.
I miss you all very much. I wish we could be together on Sundays, but I am also thankful that we have the technology to help us connect even in times like this. May God protect you and lead you; may he speak truth to you and comfort you.
Blessings,
Paul