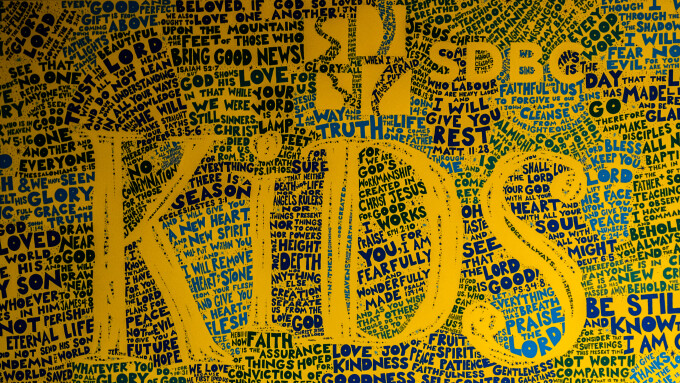 For as long as I can remember, the CE Wing has had its staple blue carpets. I remember being in grade six at Gap JR sitting in a circle with my leaders on the floor of room 204 and learning about different stories from the bible. And then in Gap, being chased through the dark hallway as I ran "for my life" trying not to get tagged and win that prestigious Slurpee (which would often be spilled on that same blue carpet as small groups got rowdy). I remember leading at VBS and sitting on the carpet telling stories to the young kids who were eager to learn about Jonah and the whale.
Those blue carpets have seen generations of children come through for Sunday school, VBS, Gap, Gap JR, and so much more. Needless to say, they have been well loved. However, thanks to the fundraising initiatives of our 60th Anniversary Celebration, we raised enough money to renovate and add in new carpets to our upstairs CE Wing. The entire upstairs looks like it has gotten a facelift and has new life breathed into it, all with a couple coats of paint and some beautiful new carpets. God has blessed us abundantly in this time, and the pause in programming due to COVID-19 was the perfect time for us to be able to complete these upgrades without interrupting our normal programming. Once on-site programming resumes, children will be welcomed back into these updated classrooms, ready to make new memories and to continue to grow in their walk with Jesus.
We would like to say thank you to everyone who donated to the 60th Anniversary fundraising initiatives, and who assisted in the upgrades. Our children will be welcomed back into these upgraded classrooms, and I cannot wait to see them full of love, laughter, and smiling kids, eager to learn about Jesus. It's time for this generation of children to make their memories sitting on the beautiful new carpets.
From the bottom of our hearts, thank you! Click here to view a video of the upgrades.