An Evening of Music with Calvin Dyck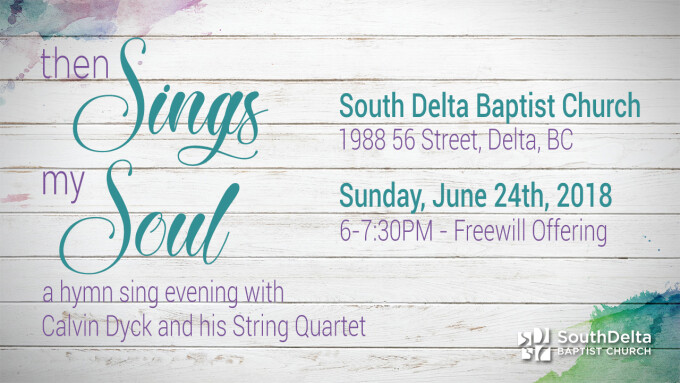 This time of year we find ourselves busy with preparations for summer, weekend outings, graduations, and all kinds of warm-weather activities. It is, in many ways, a season of gathering and celebrating. That is precisely why we are hosting a special event on June 24th for our church family, friends, and the entire community. Hymn Sing, an evening of music with Calvin Dyck and his String Quartet is an opportunity for us to gather together and celebrate God's goodness to us through song and to enjoy beautiful performances from a variety of highly skilled musicians.

Please join us for this special night, where we will sing some of the great songs of faith together. There is no cost to attend, but there will be a freewill offering collected to cover some of the costs of the evening. Anything that is collected above what is needed to cover the costs will be given to the Summer Interns fund. I hope you will seize this opportunity to gather together and celebrate!