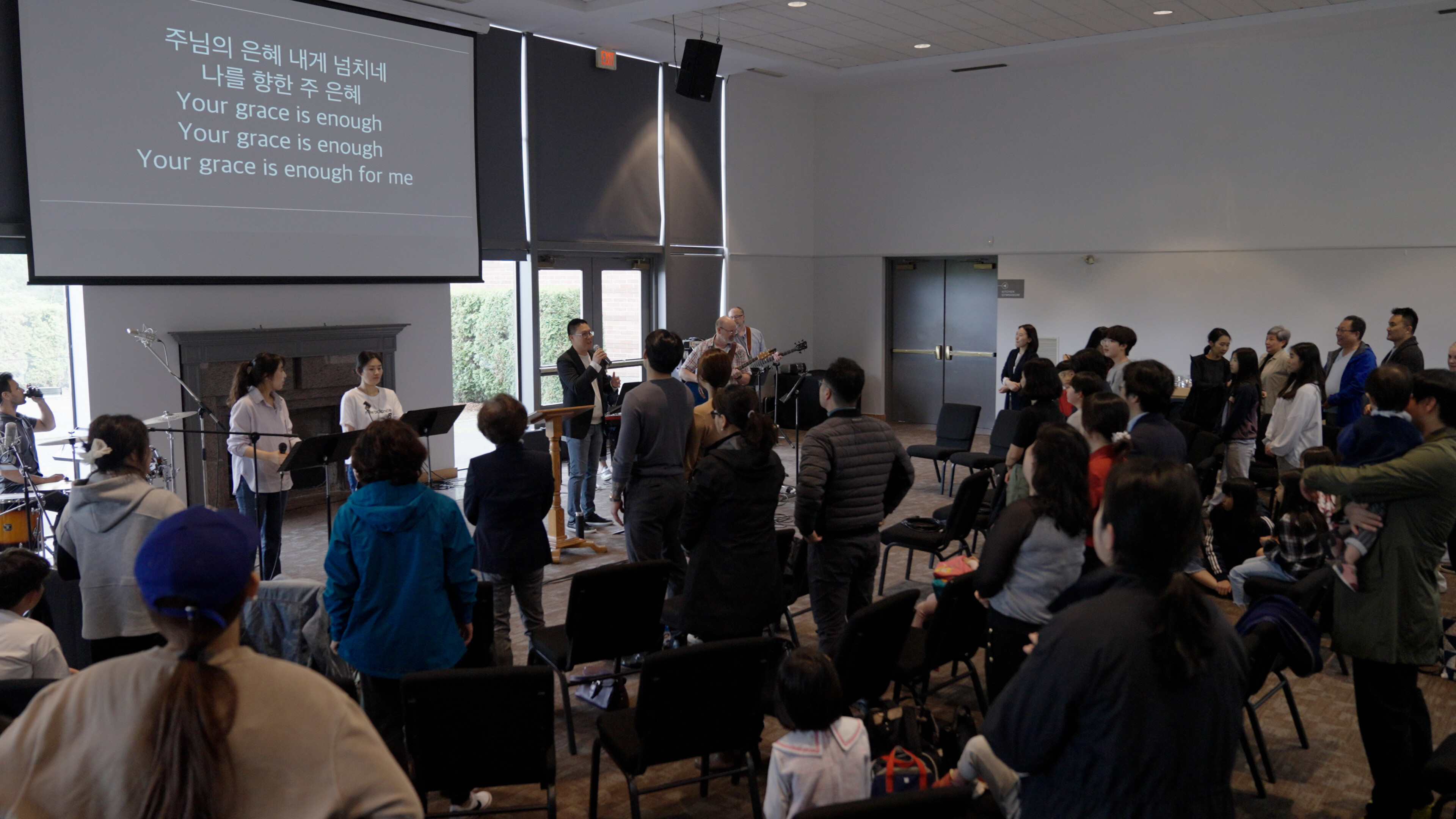 We recently had our very first Korean Worship Night. Until now, the Korean community enjoyed times of fellowship, but we haven't had an opportunity to worship in our primary language. When our community heard that we were planning a worship service where they could worship in the language they're most comfortable with, they were thrilled and participated in the preparations with great excitement.
Our English speaking worship team served the Korean community by leading us in worship and spent much time setting up the chapel room for us. They didn't even understand Korean, but they still led us in worship musically and we could sense the unity in Christ despite the language barrier. We are so grateful for their service.
Some of our SDBC family who don't speak Korean came out to support us and worship with us. Although we look different, speak different languages, and are from different cultures, we worship one God, and this time of worship was so special and inspiring. We were able to sing songs of praise that meant so much for us when we were in Korea, and we were deeply moved when we sang those songs here.
This time of worship almost reminded me of the festivals in Israel where people used to travel to Jerusalem for worship. People who couldn't make it to our Sunday gatherings due to various reasons made it a priority to come to this service. People who live far away joined us for worship. We came together as one family in Christ. We greeted one another, comforted one another, and shared in sweet fellowship by sharing a meal after the service. Enjoying Korean food in abundance was a highlight for this time of worship. Our sharing and joy overflowed. I give thanks to God who allowed us the opportunity to worship in this meaningful way; to God be all the glory!
Click below to watch a highlight video about the Korean Worship Night.