A Story of Service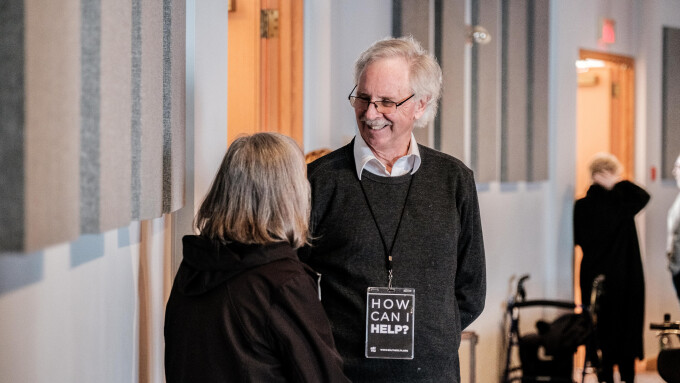 I first came to SDBC in the mid 1980s, when the church was on 11A Street, after receiving an invitation from one of my grade 7 students at English Bluff Elementary School to attend a service where teachers were being honoured. In the early 1990s, Shirley and I, our children, and my mother began attending SDBC. We had moved from Richmond where we attended Broadmoor Baptist. However, for too many years we enjoyed the morning service and other special events at SDBC without being connected to the greater fellowship of believers.
That changed with an invitation to attend a men's bible study. Not long after, our group was challenged to reach out to the community and to serve those that needed help. The Helps Ministry that was a result of this challenge, led by Dave Sowerby, helped many people in Tsawwassen, Ladner, and beyond move from one accommodation to another. At the end of each move, the group would pray for the family and bless their new space. The team of helpers impacted many people and built strong relationships among themselves that continue to this day.
When I retired, I was introduced to Stephen Ministry by Rebecca van den Brink and Pastor Paul Johnson. Twelve years later I am one of a team of leaders for this compassionate ministry. As you may know, Stephen Ministers come alongside people experiencing a challenging time in their life. God has blessed this ministry with exceptional people who have volunteered countless hours to serve their care receivers. Stephen Ministers, because of the hours spent together dealing with very emotional situations, have developed a strong bond that will last a long time.
As a young boy, I watched my dad use his skills as a carpenter and home builder to volunteer not only at First Baptist in Vancouver but at Beulah Gardens Retirement Centre, also in Vancouver, and at Keats Camp on the Sunshine Coast. Today, I see the men in our bible study use their gifts to serve as caterers in the kitchen, babysitters for Moments for Moms, servers for the community dinners and Senior Scene luncheons, ushers at the morning service, and story tellers for Kids ministry. We serve not only to be connected to the faith community but because God tells us to love one another. There's no better way to love than to serve one another. Don't wait to be invited. Seek out an existing opportunity or create a new opportunity to serve God by serving others.
If you are interested in getting connected and serving at SDBC, visit our website.