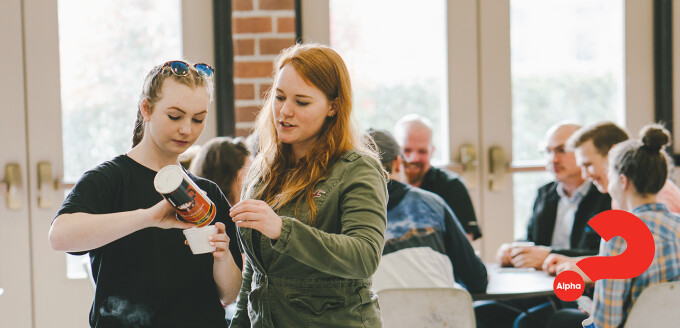 Last Sunday, Pastor Paul encouraged us to go out into the community and invite people to "taste and see that the LORD is good." As a church family, we'd love to engage in this together as we run the Alpha program here at SDBC in January. Alpha is a program to which you can invite all your friends and neighbours because it seeks to build a safe environment in which people can find community and an opportunity to explore big questions about life. This is a great opportunity for people to talk about God over a meal in a comfortable setting.

On December 17th, we're hoping to see many people from our community join us for our special Christmas program, and we expect to have many people join us for our annual Christmas Eve service as well. On both of these occasions, we intend to invite our community back to Alpha to learn more about Jesus. This is why we're starting the Alpha program on January 14th. This program will run for nine weeks on Sundays from 4-6PM.

Please prayerfully invite your colleagues, friends, and neighbours to Alpha. We still need more people to serve. If you're interested in serving, please sign up HERE. If you sign up as a leader, you will be provided training prior to the program. We look forward to introducing people to Jesus through Alpha!