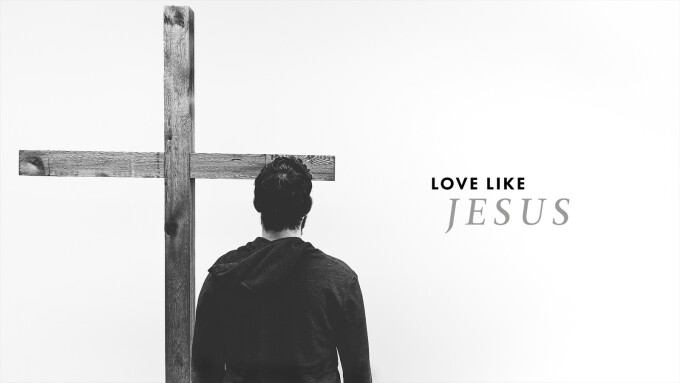 We began the year with a new strategic plan based on our new mission statement, We Honour Jesus Who Gives Hope to All. This led us to adopt a new vision for SDBC: Love Like Jesus.

Five underlying parts of the new vision and some goals to accomplish are:

1. Love Like Jesus: Speaking Truth
a. Use of exegetical preaching involving teaching through bible books – 1 Corinthians, then James, now 1 Samuel.
b. Sunday school class studied Revelation and now the Pentateuch.
c. We signed up with Right Now Media to provide a huge library of resources to people at home to use.
d. Provided oversight of what our community groups were studying.

2. Love Like Jesus: Engaging Culture
a. We have held three leadership training conferences to date.
b. We targeted implementing an all-church discipleship program to be completed by September 2017. We have used our community groups to help us achieve this but we have not fully met this goal as of yet.
c. We targeted implementing ALPHA following Christmas this year and we are on track to make this happen.
d. Both the staff and the elders held separate retreats to pray and challenge themselves with how to lead the church.

3. Love Like Jesus: Building Community
a. We promised to advance community groups in an effort to be a church of community groups rather than a church with community groups. We have done this nearly every week from the pulpit and in newsletters.
b. Our goal was to increase our community group attendance from 50% to 75% of our regular attendees. We have accomplished this.
c. We targeted holding six large-scale events in 2017, inviting the whole church to participate in large gatherings. We were able to do this four times.
d. We targeted hiring a full-time worship director to oversee our worship ministries programming to help us establish a blended, 70 minute service that encompasses worship music, baptisms, preaching, and communion. We were able to accomplish this in September with the addition of Gatlin Saip to our team.
e. Women's Ministry was heavily involved in the major Beth Moore conference.
f. Men's Ministry hosted an event with Wally Buono as the guest speaker.

4. Love Like Jesus: Equipping to Serve
a. To hold training and discipleship seminars as described above. Our focus was more on leadership development and this was demonstrated by the advancement of Pastors Paul and Jordan as preachers and by them leading the church administratively. It was also demonstrated by bringing Kyle McDonald on to our staff and having Pastor Jordan mentor him. It involved mentoring Mary Uher by Pastor Paul and myself. It involved the continuing mentoring by Pastor Paul of Kaitlyn Shipowich and Megan Johnson as they assumed more active roles in our children's ministry program.
b. This involved development plans and protecting and unleashing these people to pursue their areas of responsibilities and monitoring them. There is the development of many leaders this past year. Janet Boivin is pouring into many younger women in our Women's Ministry programs. Our Men's Ministry continues to reach out to the younger generation to help us lead this ministry. Kin Village has experienced new leadership under Chris Burdett and Dianne Noton. Kelley Krahn continues her excellent oversight of Community Dinner, and Stephen Ministry continues to develop all of our Stephen Ministry servants.
c. We have made this past year a year of leadership development all across the church. We have in place many solid young people leading a new generation of leaders for SDBC.
d. Our church took active roles in the Franklin Graham Crusade. This involved over 20 of our people engaged in helping as counsellors at the crusade.

5. Love Like Jesus: Move from Self-Interest to Self-Sacrifice
a. We have a goal of increasing our tithe and offering giving by 10%. To date, we have not accomplished this goal. We have one more month and we are praying that God will lead people into giving sacrificially.
b. We offered two short-term missions opportunities this year. Pastor Jordan led a team to Guatemala and Gerald Neufeld and I just completed a trip to India where we were able to teach pastors there. We also had Abbey Olive, Lauren Wootton, and Matthew Lawrie complete solo mission trips with some off-campus ministries.
c. We targeted an increase in those serving in our compassion ministries by 10%. I know we have had an increase in those serving but I have not been able to properly evaluate this.
d. We targeted using the SDBC facilities to launch a non-English speaking congregation this year. We haven't been able to launch a new church yet, however with the addition of Ryan Choi to our staff, we are making progress in this area.

The most significant event at SDBC in 2017 was the promotion of Pastor Paul Park as our lead pastor. This hiring consumed a lot of time, effort, and energy from the members of the search team and our elders. The support for our church moving forward under Paul's leadership is very strong. We have seen this young pastor for several years grow in his preaching and leadership. I look forward with a joyful heart to the coming year serving under his authority.

Lastly, for Chris and I, we are so grateful for the past 19 months of serving SDBC as the interim lead pastor. It was a time of great joy, and at times hardship, but the Lord was always present in our midst and serving here at SDBC is a privilege we hold very dear. Chris and I wish you all a merry and holy Christmas!