Safe, Loving, Fun
Teaching basic biblical values that emphasize a relationship with a loving God, we embrace values of love, respect, thankfulness, and concern for others, the environment, and our community. Our teachers are committed to working together with the families to foster and nurture their child's first formal learning experiences.
(updated 03.30.2022)
September 2022 Registration:
Online registration for September 2022 is now open.
Visit First Steps Preschool for more details.
If you have any questions about our classes, or would like more information, please email Katie Yakiwchuk, Director of First Steps. Or, visit First Steps Preschool for our program, fees, and schedule.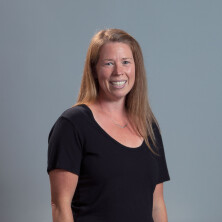 Katie Yakiwchuk
First Steps Director
Email: