SDBC Youth is for anyone in grades 8 to 12. Our weekly gathering is on Sunday nights from 7-9PM where we build community and discuss a passage of scripture. Our goal at SDBC Youth is to equip the saints. This means that we want to disciple students to be mature in their faith so they can go out and make disciples in their schools and workplaces. We aim to see a day where every youth in South Delta has a connection with a disciple of Christ.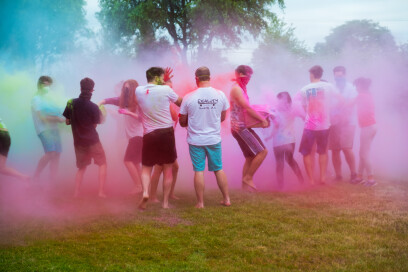 ---
upcoming Events:
October 26-29: Fall Retreat at Camp Artaban on Gambier Island:
Drop off and pickup will be at the government dock at Horseshoe Bay (corner of Nelson Ave. and Bay St.). Make sure to be dropped off by 5:45PM at the latest on October 26th. The water taxi that will take us over to Gambier will leave at 6PM sharp. We will not be able to accommodate or refund anyone who misses the water taxi.
We will be arriving back at Horseshoe Bay on Sunday, October 28th at 1PM. Everyone is responsible for their own transportation to and from Horseshoe Bay.
Registration for this event will close on Wednesday, October 10th. Please download and complete the registration form, and return it to the church with a deposit of $50 prior to this date in order to secure your spot. Final payment is due on Sunday, October 21st.
If you have any questions, contact Kyle McDonald at 604-943-8244 or email him directly.
---
Connect:
Follow us on Instagram @youthsdbc or join our Facebook group to stay up to date on all of our events throughout the summer. If you have any questions about our youth ministry programs, contact our Director of Youth and Young Adults, Kyle McDonald, at .