SDBC YOUTH is for anyone in grades 8 to 12. We are a messy community of people that get together on Sunday nights from 7-9PM for Gap, our main weekly gathering, and have a bunch of other events and places for you to get connected.

As a community, it is our desire to present every teen as mature in Christ and keep Jesus at the centre of everything we do.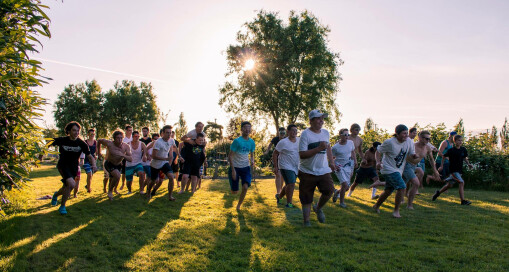 ---
upcoming Events:
All Sunday events take place from 7-9PM.
APEX Adventure Plex: Friday, May 18th, 6:30-8:30PM: Apex is an adventure park that features trampolines, bubble soccer, and a new ninja warrior course. Join us for a fun night out! We will meet at the church at 6:30PM. Cost for this event is $25 and includes 1 hour of complete access to the APEX Adventure Plex, APEX required socks, and transportation. Please download and sign your SDBC liability form and bring it with payment to the church by Wednesday, May 16th. You must also complete the APEX online waiver form to be able to go to this event.
Bubble Soccer: Sunday, May 27th: We have bought bubble balls! All students are welcome to come play bubble soccer. If you don't want to play, come and participate in our teaching and discussion time, then watch as we play the game.
---
Salt spring 2018:
Register now for the youth Salt Spring Island trip. It involves eight days of community service, youth activities, and outreach. The early bird cost is $210.00 if you register before May 27th. After this date, the cost increases to $240. This is a trip for anyone in grade 8-12, and runs from June 30th-July 7th.
Download the registration form here.
---
Connect:
Follow us on Instagram @sdbcgap or join our Facebook group to stay up to date on all of our events throughout the summer. If you have any questions about our youth ministry programs, contact our Director of Youth and Young Adults, Kyle McDonald: .