SDBC Youth is for anyone in grades 8 to 12. Our weekly gathering is on Sunday nights from 7-9PM where we build community and discuss a passage of scripture. Our goal at SDBC Youth is to equip the saints. This means that we want to disciple students to be mature in their faith so they can go out and make disciples in their schools and workplaces. We aim to see a day where every youth in South Delta has a connection with a disciple of Christ.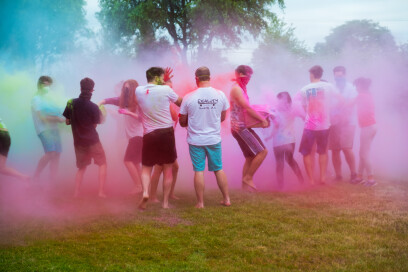 ---
upcoming Events:

Anyone entering Grade 8 through Grade 12 this fall is welcome to attend our Sunday night programs. Each night includes a hang out time, a game, and a short lesson on the bible with discussion. Join us at the church from 7-9PM on Sundays!
July 20th // 5PM-10PM
Whitecaps Game
Registration for this event is now closed.
July 28th // 6-9PM
Beach BBQ
Our Beach BBQ will take place at Centennial Beach.
August 23rd-24th // 10AM
Cultus Lake & Castle Fun Park
Cost: $50
We will be going to Cultus Lake Waterpark & Castle Fun Park. Pick-up and drop-off will be at the church office. This event requires registration and a completed liability form. Bring a bathing suit, towel, sleeping bag, and change of clothes.
---
Connect:
Follow us on Instagram @youthsdbc or join our Facebook group to stay up to date on all of our events throughout the summer. If you have any questions about our youth ministry programs, contact our Director of Youth and Young Adults, Kyle McDonald, at .