SDBC Youth is for anyone in grades 8 to 12. Our weekly gathering is on Sunday nights from 7-9PM where we build community and discuss a passage of scripture. Our goal at SDBC Youth is to equip the saints. This means that we want to disciple students to be mature in their faith so they can go out and make disciples in their schools and workplaces. We aim to see a day where every youth in South Delta has a connection with a disciple of Christ.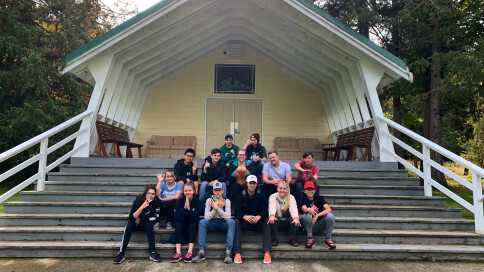 ---
upcoming Events:
Anyone in grade 8 through 12 is welcome to attend our Sunday night programs. Each night includes a hang out time, a game, and a short lesson on the bible with discussion. Join us at the church from 7-9PM on Sundays!
November 22nd-23rd
604 Conference 2019
First Baptist Church Vancouver
969 Burrard Street

Join us for 604 Conference 2019 in Vancouver! This will be a great couple of days to sing and learn with youth groups from all over the lower mainland.
What is it?
A youth conference for the city by the city.
This year's conference theme is "Into the Awakening" and it's all about having the eyes to see, ears to hear, and a heart to obey what God is pulling our city into. What does it look like for students, leaders, and us as the church to learn how to hear from God and see God move in the everyday and respond to where God is calling us.
Cost & Registration:
Regular rate: $50
Click here to register and pay for the conference online. You will also need to download a copy of the liability form, complete it, and bring it with you to the conference.
Registration closes Sunday, November 17th.
Contact Kyle McDonald with any questions.
---
Connect:
Follow us on Instagram @youthsdbc or join our Facebook group to stay up to date on all of our events throughout the summer. If you have any questions about our youth ministry programs, contact our Director of Youth and Young Adults, Kyle McDonald, at .