SDBC Youth is for anyone in grades 8 to 12. Our weekly gathering is on Sunday nights from 7-9PM where we build community and discuss a passage of scripture. Our goal at SDBC Youth is to equip the saints. This means that we want to disciple students to be mature in their faith so they can go out and make disciples in their schools and workplaces. We aim to see a day where every youth in South Delta has a connection with a disciple of Christ.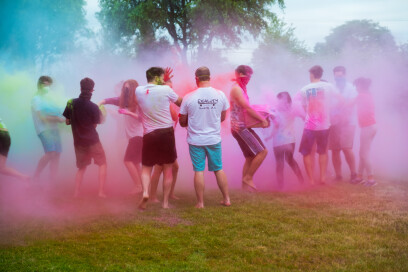 ---
upcoming Events:
November 18th @ 7PM: Trinity Western University will be bringing their worship band, Trinity Worship Project, for a night of worship. We will also be hearing a message from Dr. Paul Chamberlain on the problem of evil in the world. The event will run from 7-9PM and will be in the chapel. This event will be geared slightly to youth and young adults, but is open to all ages.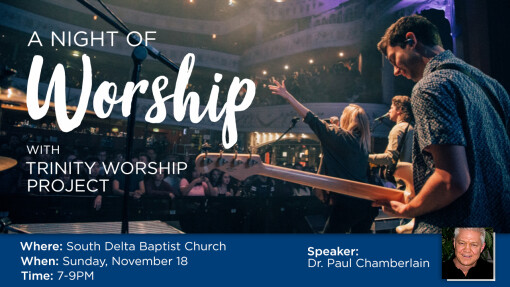 December 2nd: Christmas Formal
Purchase your tickets for the Christmas formal by completing this online form. Tickets are $10 and payment can be made online or by cash, cheque, debit, or credit in the church office during office hours (M-TH, 9AM-4PM).
December 7th: Christmas in Vancouver
We will be heading downtown Vancouver to ride the Bright Nights Christmas Train in Stanley Park, get hot chocolate, and hang out by the seawall. The cost is $15 which includes the skytrain fare and the Christmas train admission. Bring a few dollars for hot chocolate after the train! Drop off at the church at 6PM and pickup at 10PM. Register by downloading and completing the liability form and returning it to Kyle McDonald, Director of Youth and Young Adults, along with your payment. The registration deadline is Sunday, December 2nd.

---
In summer 2019, from July 27th-August 5th, our youth group is going on a short term missions trip to San Francisco, California. In partnership with YouthWorks, we will be involved in service projects to help residents all around the Bay area. These will include things like sorting clothes, running sports programs, serving food at shelters, and more.
The purpose of this trip is to expose our youth to needs in a North American city and see how other believers are seeking to meet those needs in the name of Jesus.
If you would like to attend the trip, please download our final information packet for what the trip will involve, as well as costs and commitments. Once you have read through the packet, you must complete this online registration form along with paying a $65 non-refundable deposit, to secure your spot on the team. Payment can be made online directly after completing the form, or by cheque, credit, or debit in the church office, Monday-Thursday, 9AM-4PM.
The early registration deadline is November 20th, 2018. Any registrations after this point will be dependent on spots available from YouthWorks. If you have any questions, please email Kyle McDonald at or call the church during office hours (M-TH, 9AM-4PM) at 604-943-8244.
---
Connect:
Follow us on Instagram @youthsdbc or join our Facebook group to stay up to date on all of our events throughout the summer. If you have any questions about our youth ministry programs, contact our Director of Youth and Young Adults, Kyle McDonald, at .