GIVING CHEERFULLY & SACRIFICIALLY OF OUR FINANCES IS PART OF OUR WORSHIP
A Christ-follower works hard not to accumulate personal wealth or possessions, but to steward God's resources well and model Jesus to those around him or her. We call our people to give, not by meeting some obligatory percentage, but gladly sacrificing for the sake of the gospel (2 Cor. 8:1-15) because Jesus sacrificed for us, and everything we have is His.

If you are outside our area and want to give, we appreciate your support.

If SDBC is your home church then feel free to use any of these options to give to the ministry. As a matter of practice and principle all gifts are allotted to SDBC's general budget unless a special project has been approved.

We thank those who have helped us meet our ministry needs and pray that you will continue in faithful, consistent, godly giving as Scripture instructs.
---
Giving Options
1. Give via offering or envelopes
DURING SUNDAY WORSHIP
An offering is taken at each Sunday gathering where cash or cheques are accepted. Filling out your information on the envelope in the pew makes tracking your gifts for tax purposes more efficient. For a set of pre-numbered envelopes contact:
Sonya Dobson | 604-943-8244 (ext 231)

MAIL IT IN
Of course, you can give anytime, via mail.
Make cheques payable to SDBC and mail to:
1988 56 Street
Delta, BC V4L 2B1

2. GIVE BY ON-SITE DEBIT MACHINE
Make your gift by Interac card (or credit cards) by using the on-site debit machine available every Sunday morning in the foyer at the connect desk.
3. GIVE ONLINE
CREDIT CARDS
Click on the "Donate Now" button below and you will be redirected to the CanadaHelps website where you can donate to SDBC. You will be given an option to make a one-time gift, or donate monthly. CanadaHelps is a national not-for-profit registry and endorsed by SDBC as a great way to give. Tax receipts will be sent directly to you via email from CanadaHelps at the time of donation.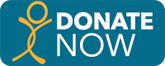 STOCKS AND MUTUAL FUNDS
Click on the CanadaHelps "Donate Securities" button below, and simply follow the instructions provided.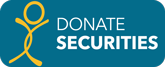 4. GIVE BY PRE-AUTHORIZED BANK WITHDRAWAL or credit card
For regular givers who want to set up automated donations and save us fees, download this form, print, and complete it. If you wish to do pre-authorized bank withdrawals, attach a void cheque. For pre-authorized credit card donations, complete the credit card details directly on the form. The form can be put in the offering plate or given to the Connect Desk on Sundays or mailed to:
Finance Department
1988 56 Street
Delta, BC V4L 2B1

You can also use the CanadaHelps site, in Option 3 above, to give once or set up recurring gifts with your credit card.
Note: Tax receipts are issued at the end of February for the preceding calendar year.
---
Why do we give?
The Bible says the purpose of tithing is to teach you to always put God first in your life (Deuteronomy 14:23 TLB). Tithing is a reminder that God is the provider of everything we have. In Malachi 3:10, God says, "'Bring the whole tithe into the storehouse, that there may be food in my house. Test Me in this,' says the LORD Almighty, 'and see if I will not throw open the floodgates of heaven and pour out so much blessing that there will not be room enough to store it'" (NLT). This is the only place in Scripture where God tells us to put Him to the test. In other words, He's saying, "Go ahead. I dare you. See if you can out-give Me."
---
2017 Approved Budget
Download and take a look through our approved 2017 budget.