Our Giving:
shows respect for God by following biblical principles (Malachi 3:10; Luke 6:38);
helps us see lives transformed by the gospel;
supports our partners who spread the gospel locally and globally.
If SDBC is your home church, feel free to use any of the options below to give to the ministry. As a matter of practice and principle, all gifts are allotted to SDBC's general budget unless a special project has been approved.
If you are outside our area and want to give, we appreciate your support.

We thank you for your faithful giving.
---
Giving Options

1. Give via offering or by mail:
An offering is taken at each Sunday gathering where cash or cheques, made payable to SDBC, are accepted. If sending by mail, please send to:
South Delta Baptist Church
Attn: Finance Department
1988 56 Street
Delta, BC V4L 2B1
2. Give by on-site debit machine:
Make your gift by Interac or credit card by using the on-site debit machine available every Sunday morning in the foyer at the Connect Desk.
In order to receive an annual tax receipt, please fill out your information on the envelope provided. For a set of personal tithing envelopes contact Sonya Dobson, either by or phone (604-943-8244 x 231).
3. Give online:
Credit Cards:
Click on the "Donate Now" button below and you will be redirected to the CanadaHelps website where you can donate to SDBC. You will be given an option to make a one-time gift, or a recurring monthly donation. CanadaHelps is a national not-for-profit registry and endorsed by SDBC as a great way to give. Tax receipts will be sent directly to you via email from CanadaHelps, at the time of donation.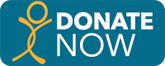 Stocks and Mutual Funds
Click on the CanadaHelps "Donate Securities" button below, and simply follow the instructions provided.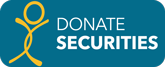 4. Give by pre-authorized bank withdrawal or credit card:
For regular givers who want to set up automated giving, download and print this form. Please complete and return it according to the instructions provided. You can also send a completed copy to .

Note: annual tax receipts are issued at the end of February of the following year.
---
2018 Approved Budget
Download and take a look through our approved 2018 budget: