Gap Jr is a high energy event held every Thursday night from 7-8:30PM. Each night will be filled with a fun activity and an engaging bible lesson. Our energetic leaders are passionate about giving preteens an exciting night, while also teaching them biblical truths. If you're in grade 5-7 we would love to see you out on Thursdays!
---
Upcoming events: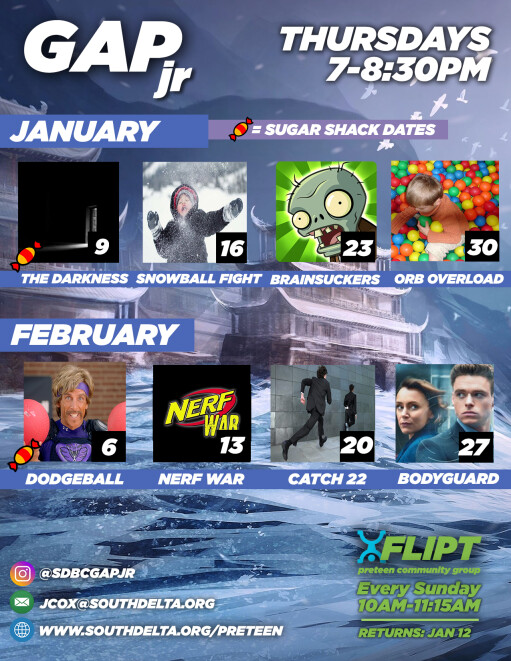 ---
Flipt Community Group:
Flipt is a program for anyone in grades 5-7 that looks at the big story of the bible and how it all points to Jesus. It runs during the morning service on Sundays from 10-11:15AM in the youth centre. Each week includes a snack, a short game/activity, and a bible lesson. We are currently working through a series of videos produced by The Bible Project.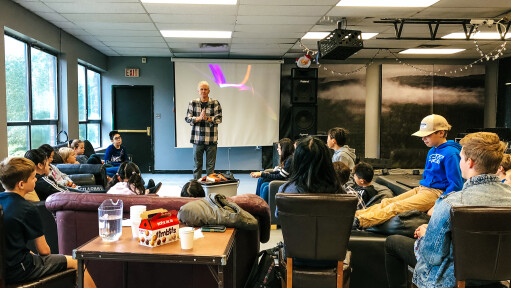 ---
connect:
Check out our Facebook page or find us on Instagram @sdbcgapjr to stay up to date with our preteen events. If you have any questions about our youth ministry programs, email James Cox, our Youth Intern.