Gap Jr. is a high energy event held every Thursday night from 7-8:30PM. Each night will be filled with a fun activity and an engaging bible lesson. Our energetic leaders are passionate about giving preteens an exciting night, while also teaching them biblical truths. If you're in grade 5-7 we would love to see you out at Gap Jr. this Thursday!
upcoming events: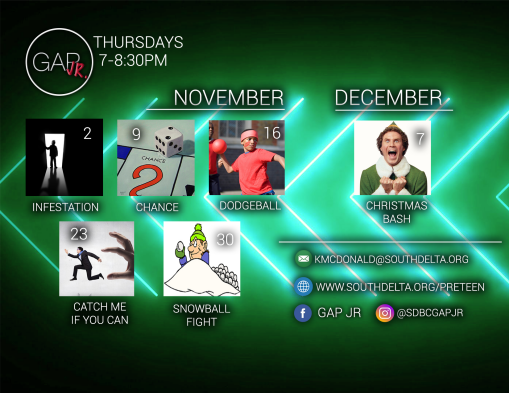 ---
Flipt Community Group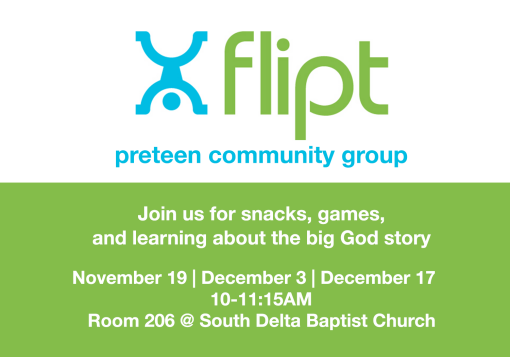 Check out our facebook page to stay up to date with events.