Gap Jr is a high energy event held every Thursday night from 7-8:30PM. Each night will be filled with a fun activity and an engaging bible lesson. Our energetic leaders are passionate about giving preteens an exciting night, while also teaching them biblical truths. If you're in grade 5-7 we would love to see you out on Thursdays!
---
Upcoming events:
All events are cancelled until further notice.
---
salt spring island 2020: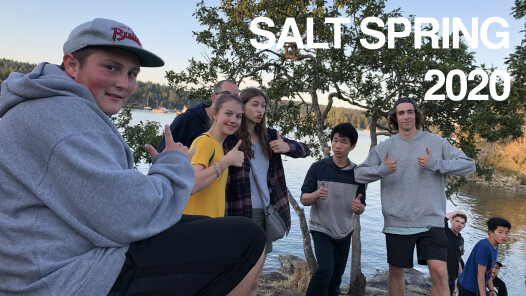 SDBC preteens will be heading to Salt Spring Island June 30th-July 2nd for their annual outreach event. It involves three days of community service, youth activities, and outreach. The base cost for the trip is $80. Additional costs include spending money for snacks and trips to town (approx. $20 recommended).
To register, download and complete the release form (all sections must be filled out for the form to be considered complete), have a parent or guardian sign it, and include a $20 non-refundable deposit (cheques should be made out to South Delta Baptist Church).
Return the completed release form with deposit to James Cox or hand it in to the church office during office hours (9AM to 4PM, Monday to Thursday). The final registration deadline is Thursday, June 18th, 2020. After this date, registrations may no longer be accepted due to organizational challenges.
We will be having a team meeting for preparation on Thursday, June 18th from 7-8:30PM @SDBC in the Chapel. You are required to make this team meeting. This is also the due date for final payment. You will be able to pay at the registration table before the meeting. Parents are welcome to attend, but it is not required.
Youth: The youth portion of this trip (for students entering grades 8-12 in September 2020) departs on June 27th and returns July 4th. It involves eight days of community service, youth activities, and outreach. The base cost for the trip is $220. Visit our youth page for more details and to register.
---
Flipt Community Group:
Flipt is a program for anyone in grades 5-7 that looks at the big story of the bible and how it all points to Jesus. It runs during the morning service on Sundays from 10-11:15AM in the youth centre. Each week includes a snack, a short game/activity, and a bible lesson. We are currently working through a series of videos produced by The Bible Project.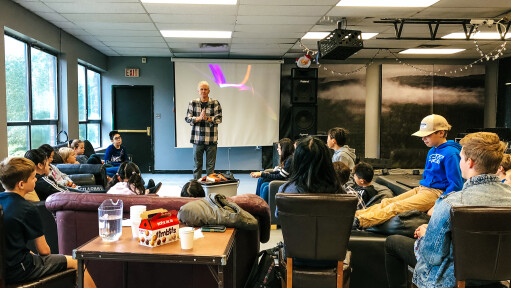 ---
connect:
Check out our Facebook page or find us on Instagram @sdbcgapjr to stay up to date with our preteen events. If you have any questions about our youth ministry programs, email James Cox, our Youth Intern.