Gap Jr is a high energy event held every Thursday night from 7-8:30PM. Each night will be filled with a fun activity and an engaging bible lesson. Our energetic leaders are passionate about giving preteens an exciting night, while also teaching them biblical truths. If you're in grade 5-7 we would love to see you out on Thursdays!
---
Upcoming events: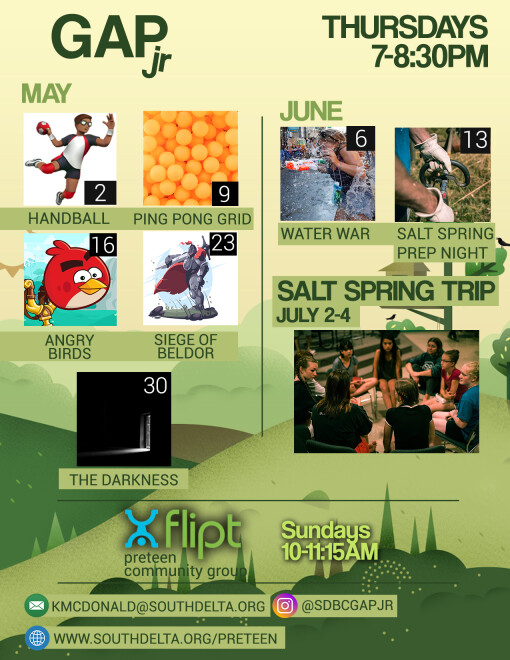 ---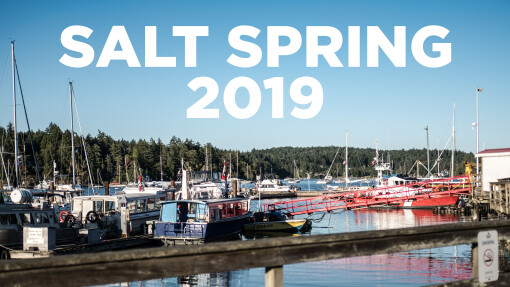 Salt Spring Island Outreach Trip 2019
July 2nd-4th
Registration is now open! Each year our youth group goes on a missions trip to Salt Spring Island. This is a trip centred around helping residents of Salt Spring with work projects and odd jobs around their homes. We aim to share the love of Christ and build community through these projects as well as youth activities throughout the week such as swimming at the lake, playing sports, and teaching sessions.
The preteen portion of the trip this year will run from Tuesday, July 2nd to Thursday, July 4th. The cost of the trip is $80. You can download the registration form here and hand it in with a $20 deposit to our Youth and Young Adult Director, Kyle McDonald. Registration closes on Thursday, June 5th.
There will be a team meeting for preparation on Thursday, June 13th from 7-8:30PM in the Chapel. You are required to make this team meeting. This is also the due date for your final payment. You will be able to pay at the registration table before the meeting. Parents are welcome to attend, but are not required to make the team meeting.
Due to the nature of the trip, spots are limited for the preteen portion. We will only be able to take 15 preteens and this will be on a first come, first serve basis. After the 15 spots have been taken, any other registrations will be put on a waiting list.
If your child will be entering grade 8 this fall, they can come for the full week with the high school group. For details on the week long trip, please click here to go to our youth page.
For more information, or if you have any questions, please email Kyle McDonald.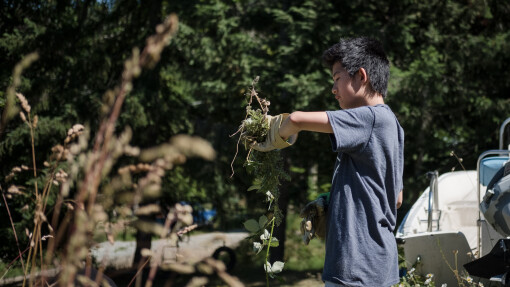 ---
Flipt Community Group:
We want to equip students to know who God is and how they should live according to His word. FLIPT is our preteen community group that takes place every Sunday at 10AM. This is an interactive program with snacks, games, and a lesson that allows students to dive deeper into God's word with their leaders.
---
connect:
Check out our facebook page to stay up to date with our preteen events. If you have any questions about our youth ministry programs, contact our Director of Youth and Young Adults, Kyle McDonald, at .