Gap Jr. is a high energy event held every Thursday night from 7-8:30PM. Each night will be filled with a fun activity and an engaging bible lesson. Our energetic leaders are passionate about giving preteens an exciting night, while also teaching them biblical truths. If you're in grade 5-7 we would love to see you out at Gap Jr. this Thursday!
---
upcoming events: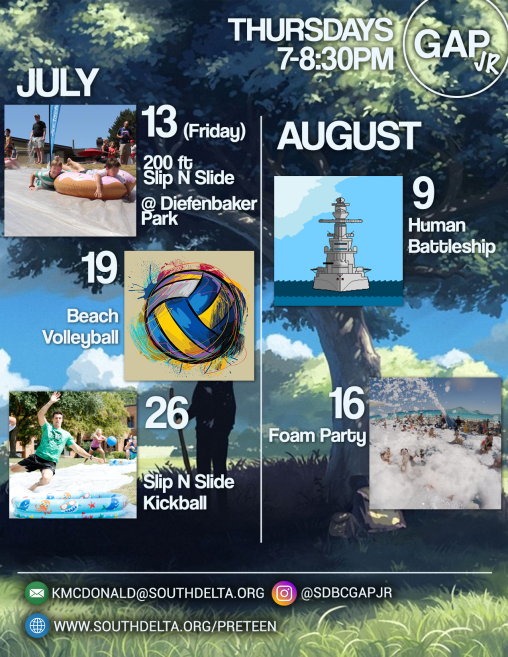 ---
Flipt Community Group:
FLIPT is our preteen community group that takes place every other Sunday, at 10AM. Join us in room 206 for snacks and games, and to learn about the big God story.
FLIPT has now completed for the summer. We will start back up again in the fall.
---
connect:
Check out our facebook page to stay up to date with our preteen events. If you have any questions about our youth ministry programs, contact our Director of Youth and Young Adults, Kyle McDonald: .