Welcome to SDBC kids!
Our SDBC Kids program starts at 10AM on Sunday mornings. We offer a safe and engaging experience for children newborn to grade four. If you're planning to have your child attend our Sunday morning program, please come 10-15 minutes earlier on Sunday to register your child. For the safety of your children, we use a check-in system at "the bus" in the west wing of our church.
We are currently updating our records for all our families. Please complete this online form, then download, complete, and return this liability form to our SDBC Kids staff. If you are unable to print the form at home, we will have copies available for you at the bus.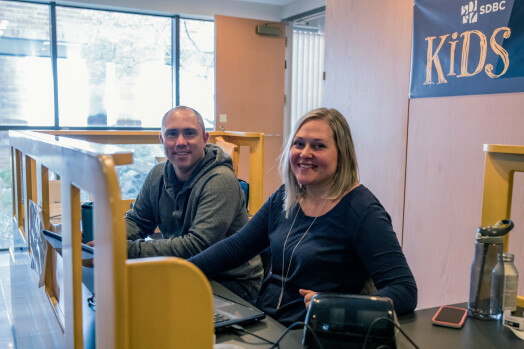 In addition to Sunday morning programs for children, we offer other special programs like summer kids camp. This is a fantastic event through which children learn about Jesus in a way that makes sense to them. We're also committed to our families in the South Delta community; not just children. We have a safe and exciting fellowship of mothers at Moments for Moms, and other events for families to enjoy together.
---
Upcoming Events:
Sunday, September 9th
Fall Launch Sunday
This is the day when our children in our Movers, Preschool, and Kindergarten rooms advance up to the next department, giving children access to more bible stories and fun activities. We will have greeters at the Bus to guide you as to what room your child will be going to. Get ready to meet new friends who will walk alongside you on your journey to knowing Jesus better. There may be some surprises too, so don't be late!
---
connect:
If you would like more information on these events, or if you would like to serve in these programs as a volunteer, please contact .
If you would like to join our SDBC Kids newsletter, to be kept up to date with SDBC Kids events, please click here.