Reach is a gathering of young adults who seek to grow together in the knowledge of Christ. Every other week, we will gather to intentionally fulfil three goals: reach up, reach in, and reach out.
REACH UP - we aim to know God more, and what he desires for our lives.
REACH IN - accountability and mentorship, that will stretch us to submit to God in every area of our lives.
REACH OUT - we want to equip young adults to intentionally reach out to our community through our daily interactions and service initiatives.
Reach takes place every other Tuesday; check out our online calendar for dates. To get connected to our young adults group, follow us on Instagram @reachsdbc, fill out our contact form below, or email our Director of Youth and Young Adults, Kyle McDonald, at .
---
Upcoming events:
May 31st - June 2nd, 2019: Reach Retreat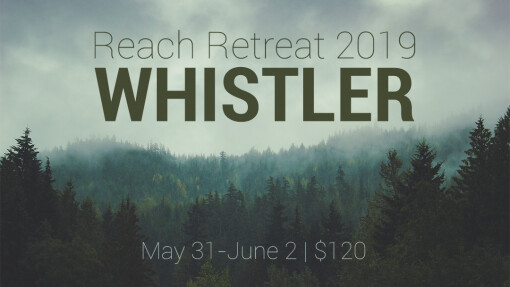 This year, we will be heading up to Riverside Resort in Whistler. We will be camping in Yurts just a few minutes from Whistler Village which will give us an opportunity to spend the weekend exploring Whistler and connecting with each other.
Space is limited due to sleeping arrangements and capacity. We have 10 spots for guys and 10 spots for girls. Registration will be on a first come, first serve basis. After the spots are taken, any additional registrations will be put on a waiting list.
The retreat will run from Friday, May 31st to Sunday, June 2nd. The cost of the trip is $120 which covers housing and food.
Download the registration packet here for more details. To register, fill out the liability form in this packet and return it to Kyle McDonald with a non-refundable $50 deposit. It can also be handed in to the church office during the week (M-TH, 9AM-4PM). Registration will close on Sunday, April 28th.
If you have any questions, please email Kyle McDonald or call the church at 604-943-8244.
---