SDBC Women hosts regular events like Moments for Moms and Women in the Word. It also hosts special events with amazing guest speakers. We're all about connecting women in our community to one another and to Christ.
---
save the date:
September 28th-30th, 2018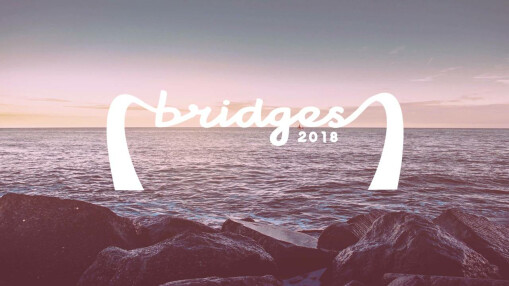 Our women's ministry will be heading to Barnabas Landing on Keats Island for our first annual woman's retreat. Save the date, and plan on joining us for this weekend. More details and registration will be coming soon.
---
Moments for Moms:
We meet on the second and fourth Tuesdays of the month (September - June) at 9:30AM for coffee and connection. Each week, we have treats, hot coffee, and tea, a fantastic program for your children up to five years old, and even cuddlers for your babies. We organize each gathering with you in mind. We engage topical speakers to help you navigate parenting, marriage, and nutrition. We also facilitate children's toy and clothing exchanges, home decor exchanges, and ladies clothing and accessory swaps. This is a free event. Bring your friends. Everyone is welcome!
Upcoming Dates:
March 13th
April 10th
April 24th
May 8th
Don't forget to check out our Facebook page for more details.
---
Women in the Word:
How do you pray? Who is Jesus Christ? How is the bible relevant to my life? What can I do with this knowledge today? How can it help me deal with my worries and fears? Come and join us as we delve into the bible to answer these and many more questions. Whether you are seeking, hurting, or wanting to grow in your faith, this is a safe place to explore and find support. Our groups meet at the church September to May on Wednesday mornings at 9:15AM with childcare provided, or Monday evenings at 7PM. We also have other community groups that meet at homes around Tsawwassen and Ladner. Find what works best for you.
Options for Wednesday morning bible study:


Voice of God by Priscilla Shirer (Chapel): If hearing God has seemed challenging, Priscilla Shirer invites you to explore a more intimate relationship with Him, one that can make hearing Him - His will, His heart, and His voice - your ongoing experience. Discover how you can listen with greater confidence, clarity, and discernment. Each week alternates DVDs and group discussion of our discoveries and personal reflections from our studies. Prepare to continually and expectantly hear from Him. The cost for this study is $30.
Precepts: Zechariah: They Shall Be My People and I Will Be Their God by Kay Arthur (Room 104): What will happen on the day when the Lord is King over all the earth? There is a future time of restoration coming for the righteous. Are you ready for that day? This study will start on February 7th and will cost $25.
The Broken Way by Ann Voskamp (Room 201): New York Times bestselling, Canadian author Ann Voskamp takes us on a personal journey along the broken way. The broken way beckons you into more time, more meaning, more authentic relationships. There's a way, especially when things aren't shaping up quite like you imagined, that makes life take the shape of more—more abundance, more intimacy, more God. The cost for this study is $25.
option for monday evening bible study:


1 Peter: A Living Hope by Jen Wilkin (Room 202): a challenge to look beyond our current circumstances to a future inheritance; DVD and study book (some homework required). This study will start on January 29th. The cost will be $20.
To register and pay for your bible study materials, please complete the form below. Payment can also be made in person, rather than online.
---
SDBC Women exists to help you plug into our church community. If you are an adult, please consider getting connected to SDBC Women. If you want to know how you can plug in, contact .