November Giving Campaign Update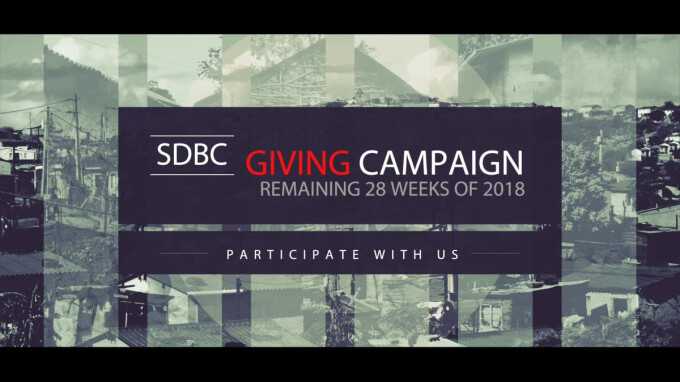 In June, we announced our potential deficit by the end of the year if we did not see a dramatic change in our giving pattern. In response to this potential deficit, the staff promised that we would find efficiency in the way we do ministry, and since then, we've made several changes that decreased our expenses significantly. We also launched a giving campaign on June 24th in parallel to our efforts to reduce expenses. The goal of the giving campaign was to have everyone participate in giving above and beyond what we have planned to give so that we can all work together in ensuring that we end the year with a healthy financial picture.
With one month left to go in 2018, we have reached $52,031 toward our goal of reaching $203,000. I want to thank you for participating in the giving campaign, and I want to thank God for what he has provided through you.
We calculate the giving campaign impact by seeing how much more revenue we've received compared to what was projected. Because we actually received less in the month of November this year than what we've received in previous years (on which we based our projections), we actually fell short of projected giving in November. We are hoping to make up ground in December with a strong finish to the year.
If you have not participated in the giving campaign thus far, it's not too late. Even a small amount of giving above and beyond makes a huge impact, and the goal is for us to do this together as a team, so we invite you to participate with us in giving generously this month. I am praying that we would finish well and that we would continue to see God's blessings as we participate in His mission.