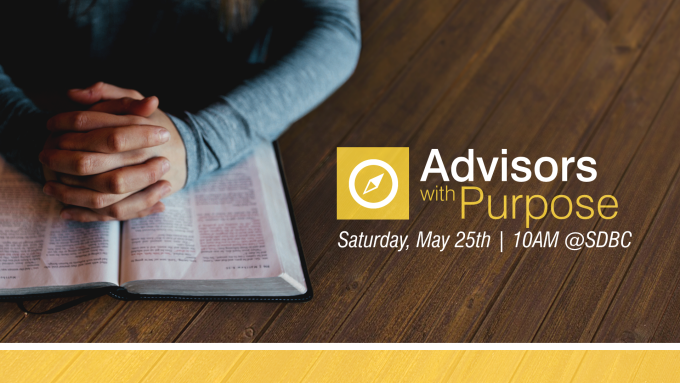 On Saturday May 25th, from 10-11AM in the Chapel, Doug Fordham and Dan Cody from the Fellowship Pacific office, will be providing details on how to protect our financial assets from excessive taxation, after we pass away. It's a program called, "Legacy Giving."
When we plan our estates or our wills, we can actually shelter and increase the assets we will pass on to our family by carefully giving more of our estate to charity. The government has provided the means to give more to charity in our wills, while allowing us to save on what is taxed.
ADVISORS with Purpose is part of the family of ministries of Financial Discipleship Canada. Their vision is to provide a fresh approach to discipleship that will inspire and prepare followers of Jesus to live lives wholly surrendered to Him.
ADVISORS with Purpose accomplishes this by working with Christian charities and churches to offer free and confidential estate plans for donors, helping these donors fulfill their desire to be faithful stewards of assets that will be left behind in their estate and will.
ADVISORS with Purpose serves the Kingdom by helping Christians practice the life changing principles of good stewardship.
We urge you to take advantage of this stewardship opportunity by joining us on May 25th at 10AM for a one hour seminar. Click here for more information.