SDBC Men is a community of Christ-following men at South Delta Baptist Church. SDBC Men hosts many different events, such as golf tournaments, hiking trips, going to a ball game, our annual men's breakfast, and other special events with engaging guest speakers. We exist to help you plug into our church community.
To join our men's ministry mailing list, please fill out this form. For more information, please contact .
---
Upcoming event:
Saturday, November 23rd // 8:45AM-12PM
SDBC Work Bee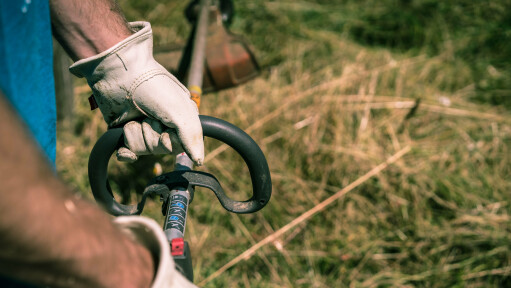 Our Men's Ministry is organizing some work projects around the church. Please come and join us in tidying up the church grounds and working on a few other projects on Saturday, November 23rd from 8:45AM-12PM. We have a variety of jobs to do from gardening, pruning blackberry bushes, power washing the courtyard, drywall repair, getting Christmas trees down from storage, and more.
If you are unable to come on the 23rd, you may be able to provide us with some of the equipment we need. At this point we need the following items: 4 power washers, 4 50'-100' three-quarter inch hoses, shovels, and gardening tools.
If you are able to help, please click here to register prior to Monday, November 18th. This will allow us time to get materials and equipment together, as well as help us plan for coffee and treats for the work bee. Once registered, you will be contacted to confirm what type of work you would like to do. If you have any questions, please email our Men's Ministry.
---
Men's weekly bible study:
Our men's bible study meets at the church on Monday evenings from 7-8:30PM in room 104. We are currently studying the life of Abraham, which will last until the end of September. A new study will begin in October.
All are welcome to attend. If you have any questions, please email .
---
Men's Weekly Prayer BreaKfast:
Join us for our men's prayer morning every Thursday at 7AM. We meet in room 104, where we have a short devotional, prayer, and worship time, and then go for breakfast.
---
Floor Hockey (Women Welcome):
Welcome to another year of Men's Ministry floor hockey! This ministry invites players from our community to participate in a weekly pickup game of ball hockey. We play with fiberglass sticks and plastic blades (to protect our gym floor) and "stuffed" whiffle balls. This makes for a very safe, and fast, game. There is no prerequisite to play with us but, keep in mind that floor hockey is a very athletic game. Hockey takes place on Thursday nights in our gym from 8-9:30PM. While floor hockey is overseen by Men's Ministry, women are welcome to come out and play.