SDBC Men is a community of Christ-following men at South Delta Baptist Church. SDBC Men hosts many different events, such as golf tournaments, hiking trips, going to a ball game, our annual men's breakfast, and other special events with engaging guest speakers. We exist to help you plug into our church community.
To join our men's ministry mailing list, please fill out this form. For more information, please contact .
---
Upcoming Events:
May 31st - June 2nd, 2019: Spring Clean-up Weekend
Keep this date set aside for a weekend at Camp Qwanoes on Vancouver Island, helping to get it ready for the 2019 summer camps. We will be catching the 5:45PM Tsawwassen-Duke Point ferry as walk-ons, on Friday, May 31st. Work will start Saturday morning after breakfast and we will return on Sunday afternoon, June 2nd. This will be a time of food, fellowship, worship, and work. Cost is yet to be determined. Contact Dave Sowerby at to register. Deadline to secure your spot is Tuesday, May 28th.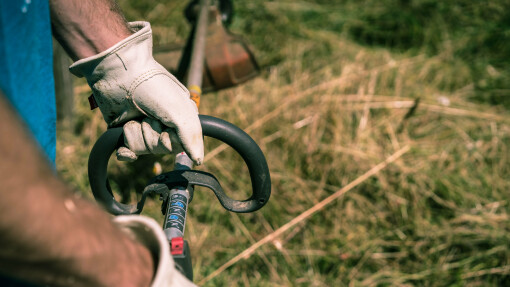 ---
Men's weekly bible study:
Our men's bible study meets at the church on Monday evenings from 7-8:30PM in room 104. We are currently working through a Lifeguide study series entitled, "Questions God Asks."
All are welcome to attend. If you have any questions, please email .
---
Men's Weekly Prayer BreaKfast:
Join us for our men's prayer morning every Thursday at 7AM. We meet in room 104, where we have a short devotional, prayer, and worship time, and then go for breakfast.
---
Floor Hockey (Women Welcome):
Bring your running shoes and join us every Thursday night in the gym from 8-9:45PM for a no contact, pick-up game of floor hockey. Men and women aged 16 and over are invited to join in. We will provide sticks, balls, and pinnies. You can bring your own equipment, such as shin pads and hockey gloves, but no wooden or composite sticks are allowed.