Worshipping and Connecting in a Digital Format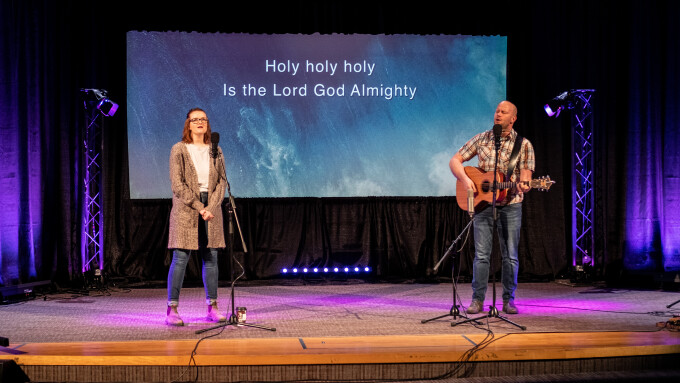 This past Sunday we shifted to using a streaming platform for our Sunday morning service. Shifting to this streaming platform will allow us an opportunity to digitally gather together at 10AM on Sundays for a live stream of our morning service. The platform includes some unique features. We are able to connect via chat as a church community, request prayer from one of our digital service hosts, and engage in giving through a link at the top of the window. Most importantly, it brings us all together for our morning service to worship and connect in a digital format. The link for our live stream platform is https://southdelta.online.church/. This link will be easily accessible on the main page of our website and through all of our social media channels. We are looking forward to worshipping together on Sundays! And if you do miss our Sunday morning service, we will post the online service for anyone to watch following 10AM.
This past Sunday, due to COVID-19 mitigation strategies regarding public gatherings, online streaming services hit record breaking numbers across all platforms and sites, which caused a number of streaming problems. This week, internet providers and streaming platforms are working to bolster infrastructure in order to facilitate a smooth streaming experience for people. We noticed this past Sunday that our chat feature was not syncing properly and many people experienced lag. We also noticed some people were not able to make their screen go full size. We are hoping the chat feature will run smoothly this coming Sunday. For the full screen issue, you may need to first make sure that your browser window is full screen (not a smaller window) and then try hitting full screen in the streaming platform. That seems to be the best workaround. If you experienced any other problems, please email us as we continue to create a meaningful digital worship service.
We miss gathering together physically, but joining in our live stream on Sunday morning at 10AM provides a fantastic connection point for all of us as we move forward dealing with COVID-19 as a church. We are planning to open our chat feature at 9:45AM with a countdown and background music playing until the service begins at 10AM. After the service, the chat feature will remain open providing an opportunity for people to connect just like after church on a Sunday morning. We can't wait to worship with you this coming Sunday morning at 10AM!