Tutoring, Ministering, Loving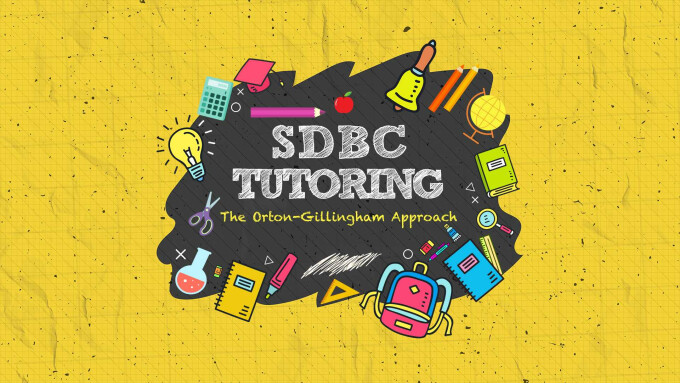 This week is a very exciting week because we are rolling out a little more information about SDBC's tutoring project!
As our website mentions, our tutoring project will see us partnering with the City of Delta (Awesome After School) and Vancouver Urban Ministries to provide an after school program, which will include Orton-Gillingham tutoring. Awesome After School already takes place at the South Delta Recreation Centre, and we will be adding our tutoring services, for free, to their program. The Orton-Gillingham approach has helped many children improve their literacy, so we hope to make this quality supplemental education accessible to children who experience learning challenges due to dyslexia and/or other learning disabilities.
Tutoring is a service which many families do not have access to, whether that is because of their financial situation or because tutoring simply isn't available to them. Offering a free tutoring program in South Delta opens a huge door to meet a specific need in our community. Yes, this is a tutoring program, but it is more than that. This is ministry and a chance for us to meet the needs of our community and to serve as Jesus served when He left heaven to come down to earth.
Let each of you look not only to his own interests, but also to the interests of others. Have this mind among yourselves, which is yours in Christ Jesus, who, though he was in the form of God, did not count equality with God a thing to be grasped, but emptied himself, by taking the form of a servant, being born in the likeness of men - Philippians 2:4-7.
We hope to launch this initiative in 2020, however, before we can launch this project, we need a team of tutors and volunteers in place. Please prayerfully consider if being a tutor is something you are interested in and if this is a ministry where you could serve.
Feel free to email Mary Grierson with any questions or if you are interested in being a part of this tutoring initiative.