SDBC Salt Spring Youth Trip Update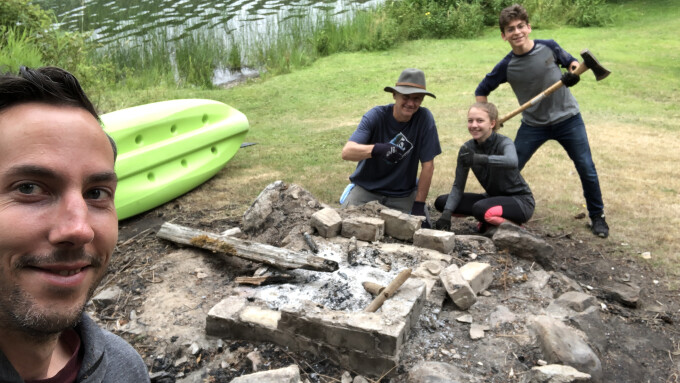 I write this update with a heavy heart. After much prayer and discernment, we will be cancelling our annual SDBC Salt Spring Youth Trip this year. There are a number of factors and variables that have led the youth team to this decision. We have waited to see the how, when, and what of the province's plan regarding easing COVID-19 restrictions as summer approaches. However, with the extension of our state of emergency for an additional two weeks into May and uncertainty for what June and July will look like regarding COVID-19 safety guidelines and protocols, we will not be able to move forward with the trip this year.
This would have been our 23rd year in a row sending a youth team to Salt Spring Island providing a unique opportunity for students to connect, learn, serve, and grow as disciples (personally, this would have been my 22nd year being a part of the trip). We like to rally around Acts 2:42-47 as our theme verses each year. Reading through these verses, I'm encouraged that even though our youth group will not be heading over to Salt Spring this summer, we can still rally around these verses and grow as disciples in our current season of life. We can, like the early church, devote ourselves "to the apostles' teaching and the fellowship, to the breaking of bread and the prayers." It's in light of this that I look forward to seeing how God will provide unique ways for our youth group to continue to connect, learn, serve, and grow as disciples.
If you have any questions regarding Salt Spring, please e-mail Pastor Jordan.