Paul's Letter to SDBC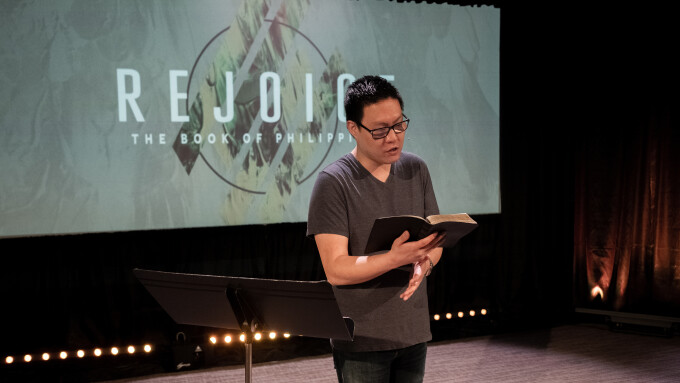 Dear SDBC:
My brothers and sisters in the Lord; my joy & crown; my fellow colleagues in the gospel work; my dearest friends, I miss you and desperately long for the day that we can gather again freely.
This global pandemic has taught me to appreciate you even more. It has also taught me that it takes intentionality for relationships to thrive. We can't leave it to chance for relationships to strengthen, which is why I believe the book of Philippians has been a timely sermon series for us. As Apostle Paul expresses his affection and longing for his friends in Philippi, I, too, want to express my longing for you.
Even at a distance, I have heard and seen some of the pain that several of you are struggling with now. Some of you were in the hospital with health concerns, and I could not even visit you, which caused deep sorrow in my heart. But friends, please know that Sarah, Nathan, and I spent each evening praying for you at night; for all of our brothers and sisters who are sick and in need of medical care, and we will continue to pray for you.
I also know that many of you are struggling with depression, anxiety, stress, and fear. I see you and hear you as you struggle through the pain, but more importantly, I want to remind you that God sees you and God hears you in your pain. Just as he heard the groaning of the people of Israel in the bible, our God hears you when you call; he sees you when you cry out to him. Please hold fast to the faith you have in Christ and press forward with the eschatological hope that we have.
If the current challenges have caused you to forget who you are in Christ, let me remind you again: (straight from the bible) You are a chosen race, a royal priesthood, a holy nation, a people for God's own possession, that you may proclaim the excellencies of him who called you out of darkness into his marvellous light. Once you were not a people, but now you are God's people; once you had not received mercy, but now you have received mercy.
This is who you are. You are the bride of Christ. You are so precious to our Lord Jesus that he carried the cross and paid the penalty of our sins with his own life so that he could purchase us for his glory.
So, I encourage you brothers and sisters: Press forward with confidence. If God is for us, who can be against us? Christ Jesus is the one who died—more than that, who was raised—who is at the right hand of God, who indeed is interceding for us. Who shall separate us from the love of Christ? Shall tribulation, or distress, or persecution, or famine, or nakedness, or danger, or sword? No, in all these things we are more than conquerors through him who loved us. For I am sure that neither death nor life, nor angels nor rulers, nor things present nor things to come, nor powers, nor height nor depth, nor anything else in all creation, will be able to separate us from the love of God in Christ Jesus our Lord (Romans 8).
SDBC: Let's live; not just surviving or barely making it; but let's live with this confidence and assurance in the good news of Jesus Christ. Let's press forward and trust our God.
I really miss you, but until the day we can gather again, I trust that Our Lord Jesus Christ will be with you and lead you. May he bless you in your walk today and in the days to come.
You brother in Christ,
Paul