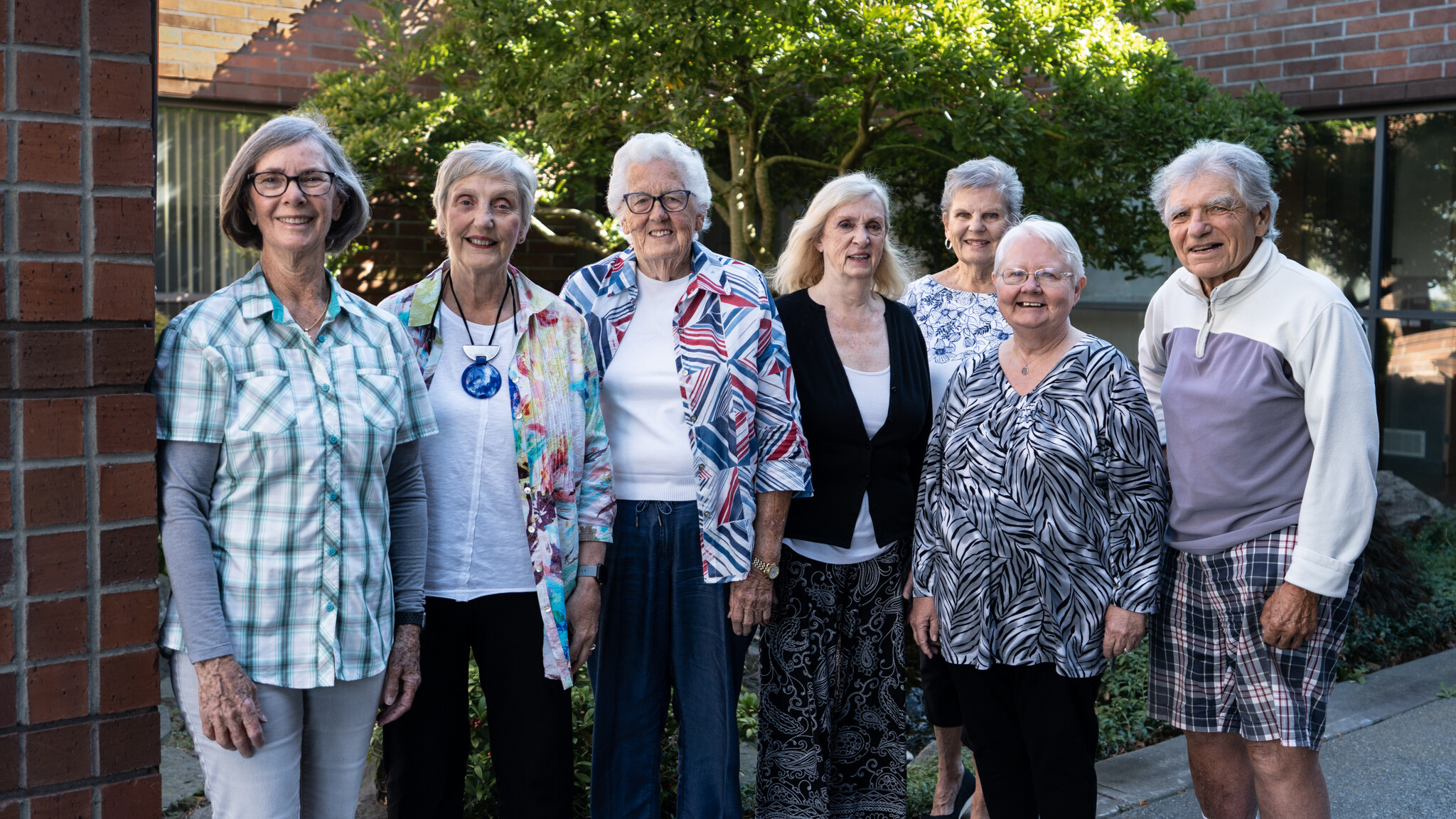 In the spring of 2022, during a number of visits with a senior in our community, the need for an organized ministry for seniors was heavy on my heart. As I thought about the need and prayed that God would provide something or someone to take the initiative, the conviction was undeniable. God had laid the need on my heart, with the question, "Why not you, Marilyn?" It was a question I did not want to hear. I much prefer to be a helper. Had God forgotten my advanced years and my own preferences? Yet, the need for community for seniors had possibilities flooding my mind, and the vastness of God's grace and his overwhelming desire for his children to draw near, hold fast, and finish well took over my thought process.
I met with Rebecca, our Director of Discipleship and Care, to discuss my thoughts and how we might move forward with this new ministry. We talked, prayed, and called on God to guide and lead every step to be taken. We put it in God's hands, trusting him for these next steps. Rebecca took the concept forward and in the May 12th edition of the SDBC Newsletter we put out a call, inviting people to serve on a team who would start making plans for this new ministry. The only criterion for a team member was if God had laid such a task on their heart. In further discussions with Rebecca, we chose the following verse from John 15:5 (ESV) for our Senior's Ministry motto:
"I am the vine; you are the branches. Whoever abides in me and I in him, he it is that bears much fruit, for apart from me you can do nothing."
I love this verse as it keeps us grounded and aware of the giver of life and the abundance he gives.
Further discussions lead to four objectives we wanted to accomplish, giving us boundaries and helping us focus. These objectives will also help us evaluate the effectiveness of our ministry. The objectives for Senior's Ministry are:
Spiritual Enrichment
Socialization and Fellowship
Learning Opportunities
Opportunities for Serving
God has brought together a team of people willing to serve and who are committed to God's guidance and leadership. Each member of the team has chosen a particular area in which they want to participate and lead, and all members are willing to take calls and answer your questions. The team includes Marilyn Carmack as Team Leader, Chris Burdett, Lia Craven, Herman Glockl, Brenda Horwood, Garry Horwood, Mavis Morrison, Joanne Ottewell, and Sandy Strukoff.
The activities of the Senior's Ministry will all be clearly related to the objectives and will include devotions, bible study, a missionary component, light work projects to support our staff and volunteers, learning projects such as new hobbies, and things of interest. All these options will contain fellowship and socialization but will also pertain to daily living. Our model is unique in that each participant will be able to choose what parts of the program they will engage in, as seniors will tell you, "One size does not fit all." The plan is for events to be held on the 2nd and 4th Tuesday of each month in the foyer and chapel from 9:45AM to 2PM. You will be able to select what you do so you can shorten your day as you wish. Please bring your own lunch to these events; tea and coffee will be available.
In order to introduce this new ministry, a Senior's Ministry Open House will be held on Tuesday, September 27th from 10AM to noon. Come learn about all the options available. The fellowship, learning, and serving will permeate your day.