Intern Update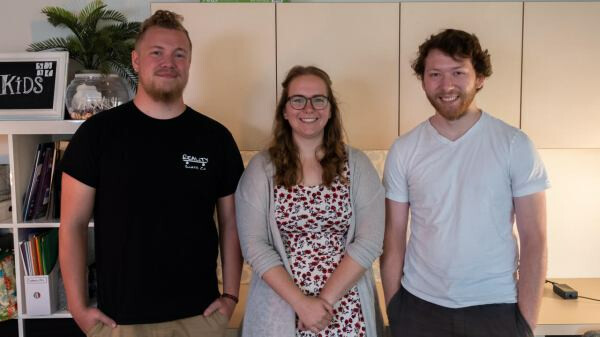 With one month left in the summer, we asked our interns about some of the highlights of the past month and how they have seen God working at SDBC. Here is what they said:

Connor:
The thing that has excited me the most is seeing the growth of the youth over the summer. I was able to grow closer to different youth in our program and make connections, both of which were large highlights to my summer. Additionally, it was exciting to have the opportunity to share a message with a larger group on Salt Spring for the first time, and hear that it had inspired at least one of the youth to have the confidence to talk to her teacher and principle. She hopes to further highlight awareness of stress and anxiety problems. It was awesome to see my story used for God's glory.

James:
This summer has been a great chance to watch the spiritual growth of our students, from early in the summer at Salt Spring Island up until right now as we do our weekly events. For me personally, being involved in leading them through a bible study as well as giving the message this coming Sunday at Gap is what is exciting me the most. I can't wait to see how God will impact our youth here at South Delta Baptist over the rest of the summer!

Kaitlyn:
This summer has been filled with new challenges and fun times in the office. As I look back on these past few months as the Kids intern, I am reminded of how much God has provided for this ministry. Some highlights for me include getting to know some of the newer families in the church, as well as working alongside the Kids team to run the Summer Carnival. The Carnival was by far my favourite part of this internship. It was such an amazing day that we used to bless the families of our church and community. I loved seeing parents and kids enjoy our super slide, and, as a bonus, I got to dunk Pastor Paul in the dunk tank! Although my summer internship is almost over, August is just starting and I cannot wait to see what God will do during this last month. The Kids and Family ministries are working hard to put together our final summer events and we cannot wait to celebrate with our church family!