First Steps Registration 2020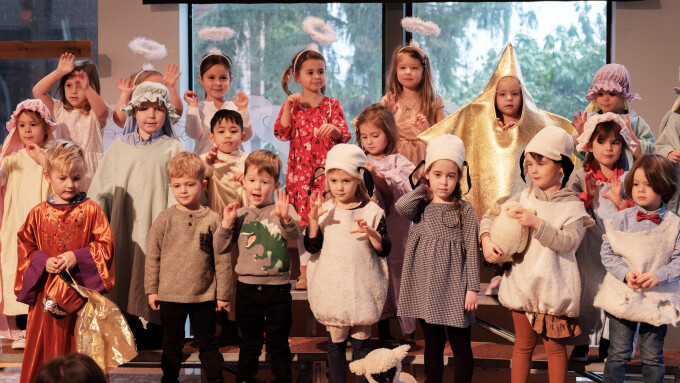 Keep steady your steps according to God's promise...Make level paths for your feet and take only ways that are firm.
- Psalm 119:133a & Proverbs 4:26
First Steps Preschool has been a ministry of South Delta Baptist Church since 1999. For 21 years we have consistently provided a "safe, loving, and fun" preschool for the children in our church and community. Everywhere I seem to go, I end up meeting someone who has either sent their child or grandchild to First Steps or has heard about the great program we offer. This is my fourth school year directing and teaching at First Steps, and I am constantly blown away by how God is using this ministry to impact our community and church family.
A few weeks ago, I was searching for some books at a store in Ladner when a friendly woman started chatting with me. After casually conversing back and forth, she eventually asked if I was a teacher. This led to me sharing about my position at First Steps Preschool. I noticed she was a bit surprised by my answer. After she collected herself, I asked her if she was familiar with the preschool. The woman proceeded to tell me how both her children, now adults, had attended First Steps when it first opened. She shared quite openly about how she was supported by the teachers during a very difficult time in her life, and, because of how she was loved and supported by them, she was able to overcome her challenges. This woman unknowingly filled me with encouragement and hope. God knew I needed to meet this stranger and listen to her testimony about the experience she had with First Steps.
Even though it's just the beginning of February, we are already busy planning for September. We just launched our new online preschool registration system which will allow families to register in a simple and more efficient manner. No more lining up or sleeping over at the church! Registration is now open for returning families until February 15th. New families may register via our website starting Saturday, February 22nd @ 9:30AM.
If you have a child born in 2016 or 2017, and would like information about our 3-year-old or 4-year-old program, please click here to visit our website.
We also have exciting opportunities for employment at First Steps Preschool. If you would like further information about joining our teaching team or have questions regarding employment requirements, email Katie Yakiwchuk, Director of First Steps Preschool, or visit our website.