Changing Lives at Camp Qwanoes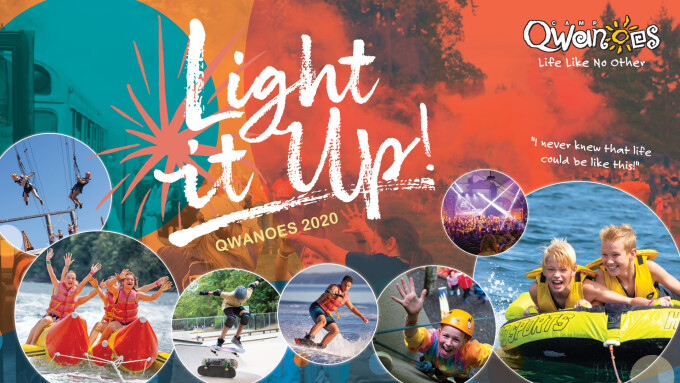 A couple days before our Women's Retreat this past fall, a group of ladies from a church in Surrey called to reluctantly cancel their registration, as their pastor had suddenly died. His wife was also registered for the retreat. A week later, some kids from this church came to our Juniors Retreat, including a son of the pastor who had just passed away. The following week, more kids from this church came to our Junior High Retreat, including another son from the same family.
One of our fall staff was the counsellor to these two boys over the two retreats. This staff member served during the summer of 2019 and he stayed on staff longer to help in the fall. A day before he left to return to Brazil, he and another staff member went to Surrey to visit some of his past campers, including these two boys and others from this church who had been in his cabin.
The boys were thrilled to see him! Just before he left for home he sent me this message: "What a blast this weekend was! Thanks for the idea and all the support! I heard so many good things today from the people at the church. All the parents were so thankful for our visit and for all of our work at the retreats with their kids, especially the pastor's wife, who is having a very difficult time. She shared with me such deep feelings, and how it was crucial for her kids to got to the Qwanoes retreats. She said it was like God's hands working to bring joy and rest to her kids, two weeks after their dad passed away. She said that I encouraged them, and she really appreciated that. I know only God can do that, I don't deserve anything, but he is always proving to me his love and how he takes care of me and my campers. I will send to you some pictures. And after the bowling, they prepared a surprise for me: all the campers and parents wrote a big card, with kind words, full of affection and consideration."
Do you know someone who could benefit from a week at camp? Registration for summer camps at Qwanoes is now open! Click here for more details. Scott Bayley, Camp Qwanoes Executive Director, will also be at church on Sunday to share about the upcoming camp season. Visit our Spotlight Table to pick up a brochure.