Catching up With Staff: Paul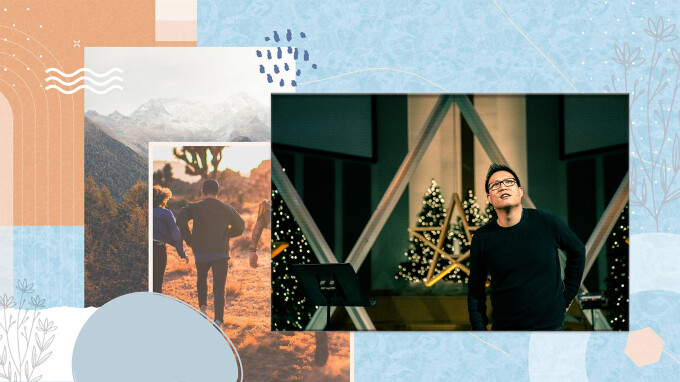 Paul Park. It actually took me a few tries to get Paul to submit something for this series because he didn't think that he needed to be a part of it; he wanted to leave the space for the others on staff. This is the kind of leader and friend that Paul is—caring, loving, and totally self-less. After meeting you once, Paul will remember your name and something about your story, because he cares and he wants to get to know you. We on staff are 100% blessed to have Paul as our boss, leader, and friend. Now, let's hear from Paul!
What is your role at SDBC and how long have you worked here?
I joined the staff at SDBC seven years ago and I have been serving as Lead Pastor for the last three years.
What are some of the things you love most about being part of the SDBC community/family?
I love sharing God's word with our church family. Our church takes the bible very seriously, and it is an honour to preach to such an amazing group of people. I also love the opportunity to walk alongside people during some of the most important times of their lives like when they're getting married, grieving the loss of a loved one, or accepting Jesus for the first time as their Saviour and Lord. I count it as a true privilege to share life with our church family. I also love working with the staff. They are the best teammates I could ask for, and I truly enjoy working alongside this great team.
How has your role shifted and changed since the start of COVID-19?
I have been working primarily from home since COVID hit in March. I am thankful to have the space and internet speed required to work effectively from home. My workflow has become somewhat inefficient as things that I could have done easily in-person must be done virtually now, which usually takes more time and effort. Nevertheless, I am still enjoying my job and I remain grateful that I can still serve my church family in meaningful ways. I have served people through weddings, funerals, baptisms, counselling, and teaching throughout the pandemic, and I have learned to use different technologies and creative ways to do all of these tasks in our current reality.
What are some of the challenges and triumphs you have encountered in your life and work since the beginning of COVID-19?
Many things have changed in my role since we began to adjust to our current reality. As lead pastor, one of my responsibilities is to make decisions on many aspects of our church life. I usually like to have lots of information available to me before I make important decisions, but with COVID, things are constantly changing and decisions made after much careful thought could be overturned in a matter of days. Because I enjoy having control of situations, these highly uncertain times have been challenging to me personally. However, this is a great opportunity for me to learn and grow. God is in control, and I need to learn to submit to his leadership and his sovereignty rather than feeding my desire to be in control.
The greatest challenge during this time has been the lack of meaningful interaction with our church family. I really miss my church family. I wish I could see you all and enjoy your presence. I know this day is coming, so I patiently wait, but I must admit that it is difficult.
But it's not all bad news. I have seen tremendous growth in our church over the last nine months. We are more resilient and pivotable than I imagined. Our team on staff is devoted to Jesus and his church. We are learning to support one another through the toughest season of our careers, and we are appreciating one another's presence more deeply. We also have learned many new skills. I am now much better at preaching to a camera than I was when this all started. Our media team and worship team have grown exponentially in our technical and creative capacities. I am discovering weaknesses in my leadership on which I can improve, and I am also learning that some of my strengths can be better utilized to serve God's people. I am learning new ways of preaching, leading, and thinking. I daresay that I may have experienced more growth in the last nine months than ever before, and these challenging times are proving to be some of the most fruitful times.
How can we pray for you in this season of life?
Please pray for our staff and our church to continue to find hope in Christ; that we may stay missional and that we may persevere. Let s pray that when we come out of this pandemic, we will have an unprecedented desire to gather to worship our great God, and to have grown so immensely in the Lord that we will be prepared for some amazing things for God's glory.
Click here to email encouragement to Paul.