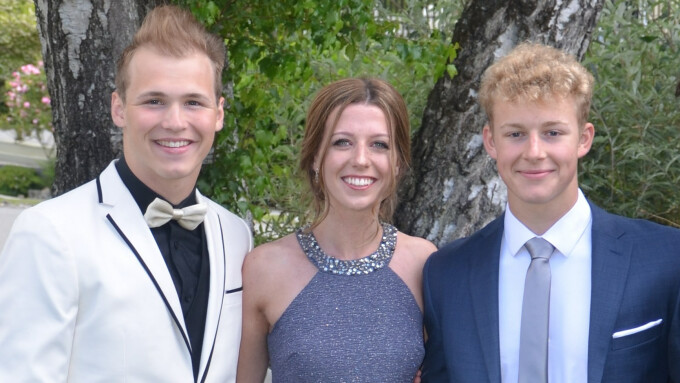 We would like to take a moment to share an exciting story with you. Swaziland is a small country in Southern Africa. The nation has recently changed their name to the more traditional, "Eswatini." It is a beautiful country with great diversity and a young population. They currently have the 12th lowest life expectancy of all nations in the world. One of the significant factors in this low life expectancy is HIV/AIDS. Eswatini has the highest HIV rate in the world. According to the UNAIDS 2018 data, 27.4% of the adult population is HIV positive (ages 15-49) and UNICEF records that the nation is home to over 100,000 orphans.
Luis and Maggie Chomba live outside of Mbabane, the city capital. Luis pastors a small church and was overcome by the burden of so many young children who were losing their parents to HIV/AIDS. The Chombas started taking some of these young children into their home and before long, their home had become the local "Hope House" orphanage. They house up to 40 orphaned children full time and provide meals for up to 300 other orphans and vulnerable children in their community!
In July, one of SDBC's community groups will be going to serve the Chombas and the Hope House orphans. Craig and Heather Kraft will be returning to Africa with Andrew Kraft, Caleb van Til, and Melissa Robertson to work with Luis and Maggie. "Our group wanted to finish the year with a project or mission trip that gave us an opportunity to 'love like Jesus' outside of our comfort zone."
This trip will give the team a first-hand experience of what it is like to care for others in a challenging environment. Our team has been invited to Eswatini to meet the Chombas, learn about the great challenges in their community, and to provide a little bit of help and respite for the people who serve these orphans every day.
This Sunday, the Eswatini team will be hosting a hamburger lunch in the Chapel following the service. They will be available to share about where they are going, what they hope to accomplish, and how you can partner with them. The lunch will be by donation. Donations may be made through Outreach Canada by clicking the button below.