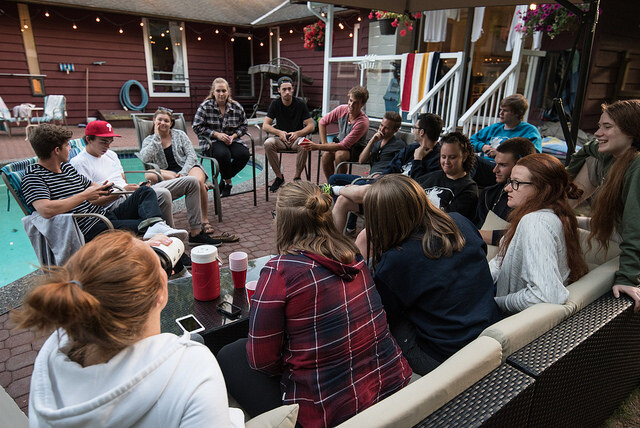 If you are a regular congregant at South Delta Baptist Church, you would have heard the emphasis on community groups throughout the summer. Finally, we're commencing our big push next Sunday to encourage everyone in our church to belong to a community group. We have been communicating why community groups are important as we go forward as a church participating in the mission of God, and we will continue doing just that as we preach out of 1 Corinthians 9:15-27 next Sunday. In this blogpost, I want to share with you what our community groups look like and I want to take this opportunity to explain how the process will work when you sign up to join a group.
First of all, we have twenty-two groups that will meet either weekly or bi-weekly this year. In addition to these existing groups, we are planning to launch at least a few more groups in the next several weeks. This means we have a wide variety of groups, and each group is unique in the way they function. Therefore, when you sign up to join a group, one of our pastors will contact you to set up a meeting with you, and in that meeting, we will work together to determine what group you should join. Our intent is to help you join a group in which you can thrive as a follower of Christ.
Even though our groups are unique and diverse, we abide by the same values. Here are our community group values:
#1 Our community groups value loving one another as Christ loved us. This means we love unconditionally, sacrificially, and relentlessly. We never give up loving one another.
#2 Our community groups value learning more about God. We study the bible together and ask for the Holy Spirit to teach us the depths of God and His will.
#3 Our community groups value confidentiality. We do not gossip or slander in our community groups.
I hope you will join a community group this year, and be an active member of SDBC investing in others and being invested in by others as we serve Jesus together.