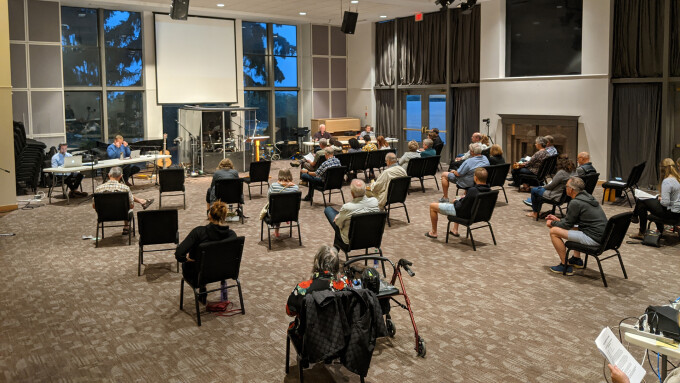 Our Annual Business Meeting will take place on Tuesday, November 24th at 7PM in the Auditorium. Please mark this date in your calendar and make every effort to join us on this evening as we share important matters of the church and vote on our 2021 budget. If you are not a member, you are welcome to attend this meeting, but only members may vote.
As with all of our events, anyone who want to attend the ABM, either in person at the church or online, will have to pre-register for the event (click here to register). All of our current COVID-19 related safety measures will be applicable to this event including the limiting of the event to fifty people or less. If we have more than fifty people register for the ABM, we will open up the Chapel to host an additional group of up to fifty people. We have checked with the provincial health authorities to ensure that this is safe to do so.
For those of us who are still uncomfortable attending a gathering like this, we will be live-streaming the ABM on our Church Online platform. This is the same platform that we use for our Sunday morning services, so you can click on the same link on our website (or click here) at 7PM on November 24th, and you will be able to join the ABM online. If you choose to attend the ABM online, you can use the chat feature on our Church Online platform to ask questions or make comments, and the moderator and staff will facilitate the chatroom so that the online participants can communicate to those who are meeting in person.
The printed ABM packet will be available on Sunday. You can also pick up a copy from the yellow "bus" just through the 56th Street entrance doors, Monday through Friday, 9AM-4PM. You can download a PDF of the packet by clicking here. We look forward to seeing you on November 24th!