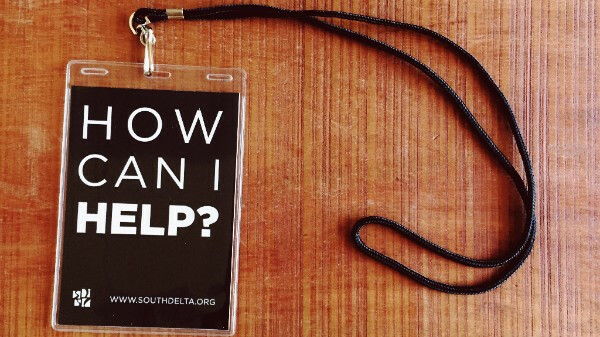 There are many transitions that come along with heading into the fall season. We shift into new schedules, students head back to school, we say goodbye to the sun, and, for our church, we have launched a new service format. Transitions bring both challenges for us as we adjust, and provide new opportunities for us to engage. One opportunity for all of us to engage in is our new hospitality initiative called Initiative 9:50. The idea behind this initiative is simple: that we would get into the mindset that church starts at 9:50AM when we connect with each other and with new people to our church. This initiative is the foundation for building a new culture of hospitality at SDBC. This is something everyone can engage and participate in as we Love Like Jesus.

Along with Initiative 9:50, we have made a number of changes to our hospitality systems in order to reinforce and grow this new culture of hospitality. We are looking for new people to step up and serve on our hospitality team. Do you love connecting with people and are you looking for a new way to connect and serve at church? Joining the hospitality team might be the perfect opportunity to engage further at SDBC this fall. We are looking for people to join our new parking lot greeting crew, our coffee serving team, and our connections follow-up team. But, maybe you aren't best suited for being in a role that involves directly connecting with people. That doesn't mean you can't be on the hospitality team! We are also looking for people to help on the set-up team and in administrative/coordinating roles, as well as people with unique skills like interior design or graphic design; these are all giftings that can help contribute to building a culture of hospitality at SDBC.

If you are interested in serving in these areas, or would like more information on a potential role, please send an e-mail to Pastor Jordan at .