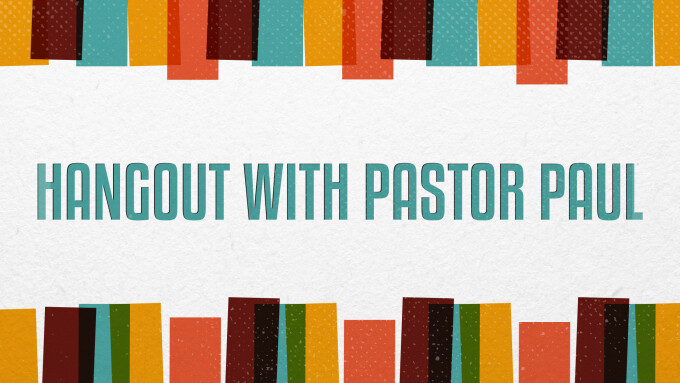 We are excited to announce our first on-site gathering at our church. On June 11th and June 13th, Pastor Paul will share the word of God with us and lead us in a time of prayer. We will have chairs spread out in the gym to honour the physical distancing guidelines, and we will have hand sanitizer stations available for your use when you arrive. As per our safety protocols during this time, we will not be serving any food or beverages. Please feel free to bring your own non-alcoholic beverages to this event.
Due to the requirements for contact tracing and to ensure attendance of less than fifty people, pre-registration will be a requirement for all events for the foreseeable future. Here are the time slots for which you can register:
Thursday, June 11th:
1. 5:00pm-5:45pm
2. 6:15pm-7:00pm
3. 7:30pm-8:15pm
Saturday, June 13th:
1. 2:00pm-2:45pm
Please click this link to pre-register for this event, or call the church office during office hours (M-TH, 9AM-4PM) at 604-943-8244.
When you arrive at the event, you can expect to see a greeter who will confirm your registration. Please enter through the courtyard side of the gymnasium doors. As you arrive, we encourage you to use the hand sanitizer stations, and we will ask you to respect physical distancing guidelines of staying at least two metres apart from others. Please be respectful of these guidelines as it will help people feel more confident and comfortable when joining us for events at church. Furthermore, once the event is finished, we will ask you to vacate the gym in a timely manner due to cleaning procedures required before the next group. Our posture as we re-engage in on-site ministries will be what we learned in a recent sermon from Philippians 2:3-4: "In humility, count others more significant than yourselves. Let each of you look not only to his own interests, but also to the interests of others."
The following are general guidelines for you to follow when you come to this event:
All events will require pre-registration. No walk-in events for now (following health authorities' guidelines for contact tracing).
No handshakes or hugs. Please greet one another with a friendly wave and a smile.
Respect physical distancing (2 metres or 6.5 feet) at all times.
We encourage everyone to use the hand sanitizer stations when you arrive at the event and frequently as needed.
Don't come to an event if you're sick or showing any symptoms of COVID-19.
Please let us know if you started showing symptoms of COVID-19 after attending our event.
There will have to be strict event start and end times in order to allow a thorough cleaning and disinfecting process in between events.
Speak respectfully and graciously.
We won't be serving food and beverages. You may bring your own drink to an event, but no sharing or serving others.
Please feel free to wear masks to our events; we will not be providing masks at our events.
We look forward to sharing meaningful fellowship with you through this event!
Click here to pre-register for this event, or call the church office during office hours (M-TH, 9AM-4PM) at 604-943-8422.