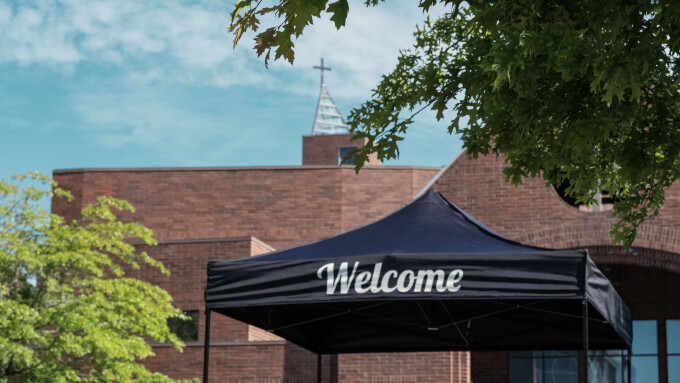 Click here to view a video message from Pastor Paul on our re-engagement plan.
Church family: I miss you all so much, and I know that many of you miss gathering at our church for worship and fellowship. I am thankful for your continued partnership of the ministry of the gospel, and I am excited to announce that we are starting to re-engage in some on-site ministries at our church. Please review the following information, and if you have any questions, please do not hesitate to contact the church office.
1. In-person pastoral counselling is now available. We are taking on-site face-to-face pastoral counselling requests now. Please make an appointment via email if you need pastoral counselling. However, if you are still not comfortable meeting in person, we will continue to minister to you over the phone or via video conferencing.
2. Community Groups and small bible studies are re-engaging in on-site gatherings; practicing safe physical distancing measures. Our community group leaders have been contacted and given protocols to follow as they host community groups and bible studies on site. Please note that there will be safety guidelines that you must keep when you come to the church for these events. Your community group leaders will communicate those guidelines to you.
3. June 11th & June 13th will be our first on-site gathering. It will be a "Hangout with Pastor Paul" event, but instead of Zoom, we will be meeting in person! We will meet in the church gymnasium, and I will share the word of God with you and we will spend some time in corporate prayer. Pre-registration will be required to make sure we have less than 50 people at this gathering and for contact tracing (this is required by the provincial health authorities). Please wait for another special newsletter tomorrow for details on this event, safety guidelines for the event, and to register for it.
Church leaders and religious leaders have met with Premier Horgan, Minister Dix, and Dr. Henry to discuss the re-engagement of on-site ministries for religious organizations. Sunday morning gatherings that have over fifty people (including staff) will not be happening in the next little while. However, we're exploring every option to meet in smaller groups to worship together on Sunday mornings. This includes an opportunity to view our services together with a group of less than 50 people at the church—similar to a "watch party." When we're ready to communicate new ways of worshiping on Sundays, we will do so as soon as possible.
When you join us for any event on-site, please remember that our goal is to be respectful and loving like Jesus during this season of adjustment. We understand that different people will have different comfort levels and ideas on how we are to re-engage in on-site ministries. We are establishing new value systems, new expectations, and new methodology as we "do church" together as a family. Our fundamental faith in Christ and God's teaching in his bible does not change, but the way in which we experience church will change to a certain degree. Let's be mindful of one another and respectful; following the teaching in our recent sermon: "In humility, count others more significant than yourselves. Let each of you look not only to his own interests, but also to the interests of others." If you are not yet comfortable coming to on-site ministries, please continue to worship at home and join us for online ministries. We will continue to offer online services and ministries so that you can stay connected with us at home.
With that said, here are some general guidelines for you to note when you come to events at our church:
All events will require pre-registration. No walk-in events for now (following health authorities' guidelines for contact tracing).
No handshakes or hugs. Please greet one another with a friendly wave and a smile.
Respect physical distancing (2 metres or 6.5 feet) at all times.
We encourage everyone to use the hand sanitizer stations when you arrive at the event and frequently as needed.
Don't come to an event if you're sick or showing any symptoms of COVID-19.
Please let us know if you started showing symptoms of COVID-19 after attending our event.
There will have to be strict event start and end times in order to allow a thorough cleaning and disinfecting process in between events.
Speak respectfully and graciously.
We won't be serving food and beverages. You may bring your own drink to an event, but no sharing or serving others.
Please feel free to wear masks to our events; we will not be providing masks at our events.
We look forward to seeing some of you in person and sharing in meaningful fellowship with one another. May God bless you and keep you this week.
Click here to view a video message from Pastor Paul on our re-engagement plan.