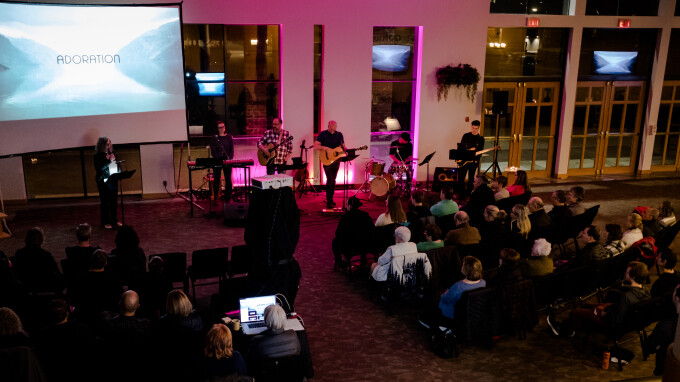 We hosted our first LIFT prayer and worship night on February 26th. Wow! What a special night of wonder. I am so thankful that God was gracious with his presence to meet with us and hear our voices cry out in song and prayer. I believe the many who came were unified in the Spirit of Christ and deeply encouraged.
The evening was intentionally informal and welcoming. We gathered around the Lord's Prayer (Matthew 6:9-13) as our worship guide, and worked through themes of adoration, dependence, confession, and mission. Many from our church attended with joy and humility and responded to God's goodness. For those who participate in the season of Lent, this evening, held on Ash Wednesday, was a springboard of heart and thought towards Easter.
I am so thankful for those that served and helped with everything. I trust God will continue to bring his people together in ways like this, for his glory.
Our next Lift event will take place in June. I encourage you all to join us!