Live Courtyard Service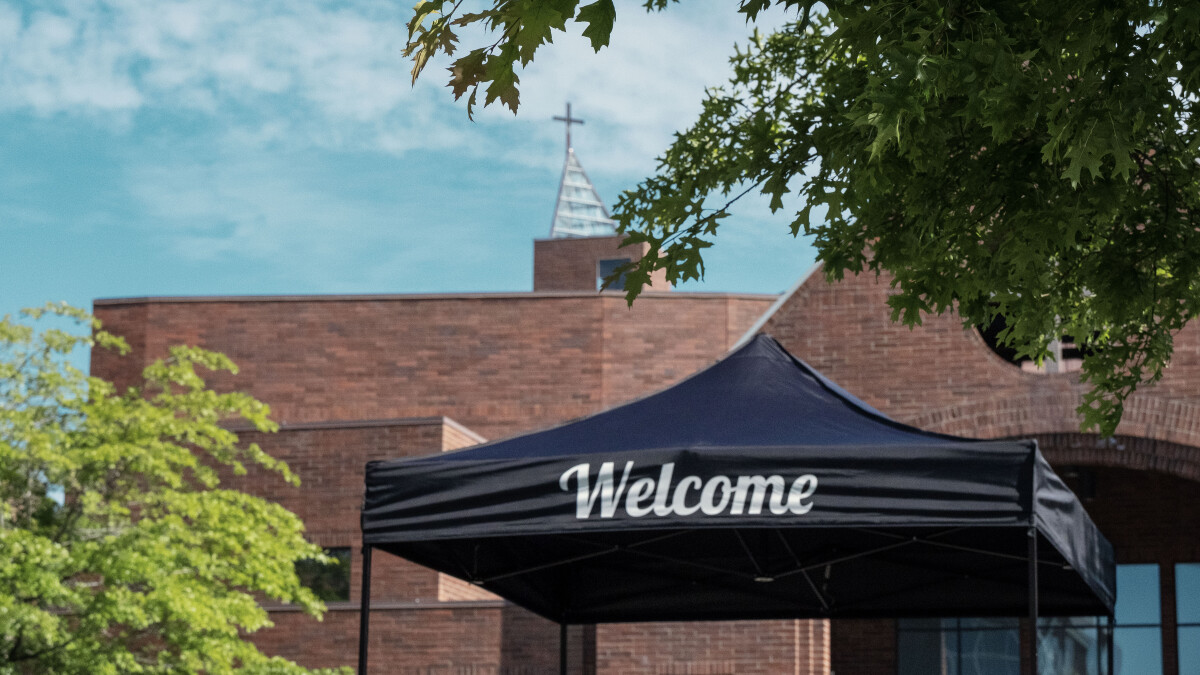 Sunday, August 30, 2020
Click here to pre-register for this live courtyard service.
*New service times of 5PM and 7PM have been added*
We are excited to offer a live outdoor service in the church courtyard on August 30th. We will set up a stage in the main courtyard and spread out chairs according to the normal social distancing measures. We will be observing all the safety protocols for gatherings at our church (see below) including a maximum of fifty people per event. We will be gathering at the courtyard for live services at 9AM, 11AM, 5PM, and 7PM. You will be required to pre-register for these services, and we will add services as needed to accommodate everyone. In order for us to plan well, please help us by registering early for the outdoor service. Registration is now open and you can register online here or call the church office during office hours (M-TH, 9AM-4PM; 604-943-8244).
If you're not available to join us for live worship on this date, or if you are not comfortable coming out to a live service yet, please join us via livestream on our usual Church Online platform at 11AM on August 30th. Please note the change of time for the livestream service just for this one particular Sunday. We look forward to worshipping with you whether in-person or online. For those of you who are able to join us at the church, we look forward to seeing you!
This event will follow the same safety guidelines and protocols as our other on-site events, but with one major distinction: we are asking anyone who attends planning to sing during the service, that they please wear a mask. We want to help create and promote a safe environment for anyone to attend.
When you arrive on-site, you can expect to see a greeter who will confirm your registration. As you arrive, we encourage you to use the hand sanitizer stations and we ask that you respect physical distancing guidelines of staying at least two metres apart from others. The courtyard will be set-up to promote social distancing in terms of seating.
Please be respectful of these guidelines as it will help people feel more confident and comfortable when joining us for events at church. Our posture as we re-engage in on-site ministries will be what we learned in a recent sermon from Philippians 2:3-4: "In humility, count others more significant than yourselves. Let each of you look not only to his own interests, but also to the interests of others."
The following are general guidelines for you to follow when you come to this event:
All events will require pre-registration. No walk-in events for now (following health authorities' guidelines for contact tracing).
No handshakes, fist bumps, or hugs. Please greet one another with a friendly wave and a smile.
Respect physical distancing (2 metres or 6.5 feet) at all times.
We encourage everyone to use the hand sanitizer stations when you arrive at the event and frequently as needed.
Don't come to an event if you're sick or showing any symptoms of COVID-19.
Please let us know if you started showing symptoms of COVID-19 after attending our event.
There will have to be strict event start and end times in order to allow a thorough cleaning and disinfecting process in between events.
Speak respectfully and graciously.
We won't be serving food and beverages. You may bring your own drink to an event, but no sharing or serving others.
Please feel free to wear masks to our events; we will not be providing masks at our events. However, if you plan to sing during our worship service, masks are required.
Click here to pre-register for this event or help someone that is not connected to the internet register for this event. You can also call the church office at 604-943-8244 during office hours (M-TH, 9AM-4PM) to register.