Summer fun at SDBC will take place all throughout the summer. You will find events for kids, youth, and the whole family on this page.
---
upcoming events:
Friday, July 13th
Youth Slip'n'Slide
This free event is for kids in grades 5-12 and will take place from 1-3PM at Diefenbaker Park. Come on out, enjoy a hot dog, and have some fun on our 200 foot long slip'n'slide.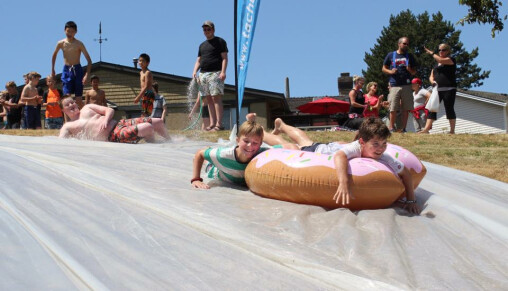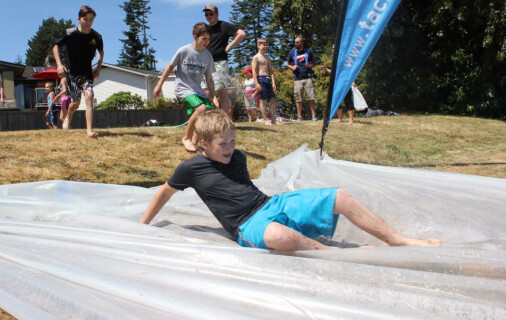 Saturday, July 21st
SDBC Carnival
Whether you want to test your aim at the dunk tank, take a ride down the Super Slide, or play some classic carnival games, this event will have something for the whole family! Join us from 11AM-2PM as we host a fun-filled afternoon featuring free games and attractions. Be sure to grab a punch card as you come in to be able to win a prize bag on your way out. Traditional carnival snacks and lunch will be available for purchase during the event. Bring your friends and join in on the fun!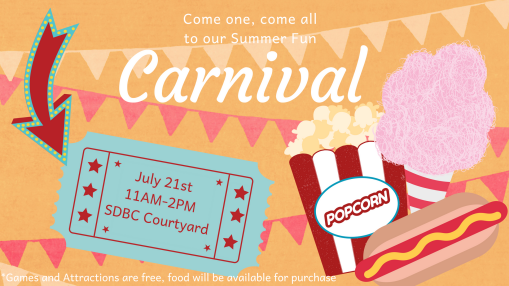 Wednesday, August 15th - Friday, August 17th
Breakout
This program is for children entering grades 1-4 in September. Join us each day from 9AM-12PM for three action packed mornings while we learn about Moses and his breakout of Egypt through games, crafts, and stories. Online registration (link is below) will open on Monday, June 18th at 6AM and space is limited. Cost is $60 per child. If you have any questions, please contact SDBC Kids at .
Registration:
Click here to register your child for Breakout 2018 online (registration opens Monday, June 18th at 6AM).
Volunteer:
If you would like to volunteer for this event, please complete this online form.
Sunday, August 26th
Church Picnic
Everyone is invited to join us for a church-wide picnic, directly after the service on August 26th. We will head down to Centennial Beach for lunch and some games. Joins us as we wrap up summer at the beach!