Pastor Rick's Thank You Lunch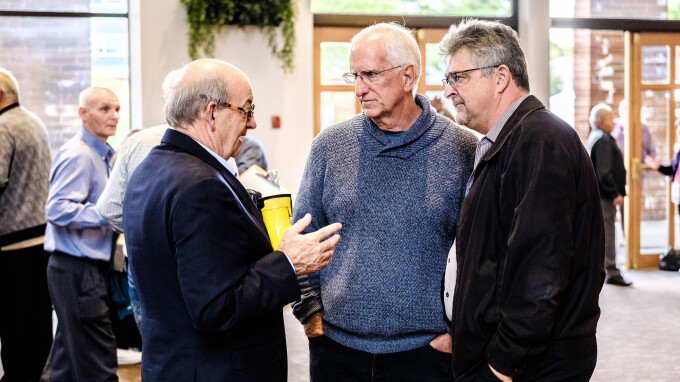 Back in January 2019, we announced that Pastor Rick would gradually decrease his responsibilities at SDBC over a nine-month period as he transitioned to working at Outreach Canada. November 1st marks the end of the nine-month transition period and we want to celebrate and thank Pastor Rick. He has served our church family well for the past eight years, and he and his wife Chris are loved by many people here. Although we will miss Pastor Rick on staff, this is his way of pursuing God's call on his life, so we want to bless him in his pursuit to honour God by serving with the OC team. We are also thankful for the opportunity to continue to serve alongside Pastor Rick and Chris as they continue to be a part of our church family, even after Rick completely transitions to OC. Their intent is to serve as lay members of SDBC and stay engaged as a part of our church family.
On Sunday, November 10th we will be celebrating and saying thank you to Pastor Rick with a lunch following the service. We will be having some of Rick's favourite food: Mexican! This lunch will also include some guest speakers. Lunch will be by donation. We look forward to celebrating and saying thank you to Pastor Rick!