Korean Ministry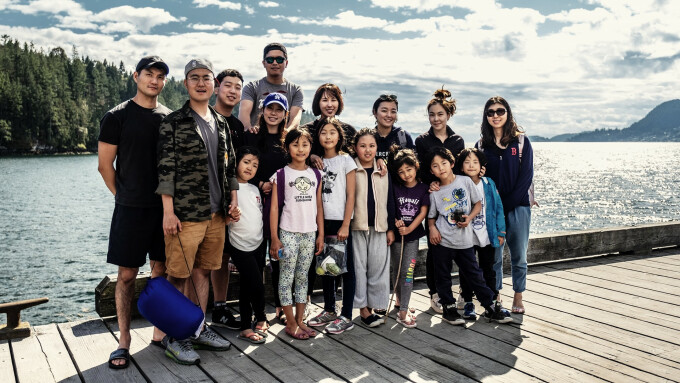 About a year has passed since we started the SDBC Korean Ministry. In the past year, I had the opportunity to serve several international students and their mothers. Many of them have very limited information about adjusting to life here in Canada with the inevitable language barrier.
As a stranger who lives in Canada away from their homeland, these people often need the help of those of us who have the experience of living in Canada. We've been able to form a Korean ministry team who have experienced firsthand what living as immigrants is like, and they are helping the newcomers adjust to new life in a new place.
The bible depicts details of immigrant life. The Old Testament calls them, "sojourners" (Exodus 23:9), "strangers who sojourn among them" (Leviticus 17:8), and so on. In Hebrew, this word is called "גּוּר, gur," and refers to someone who is staying in a foreign land long-term having left the home country.
Leviticus 19:33-34 says, "When a stranger sojourns with you in your land, you shall not do him wrong. You shall treat the stranger who sojourns with you as the native among you, and you shall love him as yourself, for you were strangers in the land of Egypt: I am the LORD your God."
This is an important lesson that teaches us about how we should serve foreigners among us. Please remember that Jesus was also an immigrant who left heaven to come live among us.
What we ultimately pursue through the words, "You shall treat the stranger who sojourns with you as the native among you, and you shall love him as yourself," leads to the fruit of the gospel. Through our kind service of love, these sojourners will come to know who God is.
Last summer, our Korean ministry group went on a retreat to Gambier Island with these Korean families. After our retreat, I was able to retrieve some feedback about our retreat. The gospel wasn't shared outright at this retreat, but there was one woman who messaged me and said she was continuously thinking about why this ministry team was serving these families so wholeheartedly, without any benefit, and she still couldn't understand. Yet, she expressed a desire to become like them, too. And thankfully, yesterday, during our conversation, she told me, "I think I met God, through all of you."
Over 130 years ago, 180 Canadian missionaries who loved Korea with the heart of Christ brought the gospel to Korea. Canadian missionaries took the lead in helping orphans from the Korean War. Some people used to think that we were able to go on mission only when we went abroad like this, but now, we look around and there are many sojourners that need our help to experience the love of God and His gospel message.
People come from different cultures and walks of life. Even though we speak different languages and have different appearances, we all need the grace of God. This is a universal truth. Therefore, we can be in a loving relationship with one another through God's love. Is Jesus your saviour and best friend? Then I encourage you to go and serve people who are strangers to His kingdom, and introduce them to Jesus!