Good, Good Father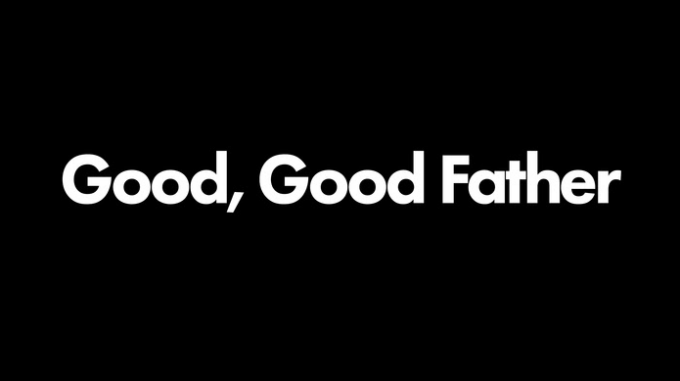 My son just turned eleven months old as I wrote this article. That means I am not in any position to impart wisdom to fathers based on my experience. I am a newbie dad, and yet, fatherhood—so far—has already taught me one valuable lesson: that I am not that great at being a dad. For the first several months of Nathan's life, his mother played a much more hands-on role in parenting—literally sacrificing her sleep and livelihood to nurture our child. I know that there are different seasons of parenting, but so far, I have often felt useless and lost. And it's tempting to continue to lean on my wife (who is a great mother by the way) as we "parent" our son, but there is a serious problem with that. When we, as fathers, settle on being a mediocre dad, we are robbing a blessing for our children.

The bible consistently teaches us that our Father in heaven is a good father. It's such a dominant theme in the bible that churches love singing about it—You are a good, good Father; it's who You are… And I'm loved by You; it's who I am… The truth about this relationship between us (God's children) and the Father is that we inherit the goodness of our Father. Our Father is a good, good father, so we get to benefit from His goodness; we get to enjoy His goodness as His children. When a child is born into a family, he or she inevitably inherits whatever the father possesses, and I don't mean just the financial inheritance. When a child is born into a farmer's household, she inherits a farmer's lifestyle. I was born into a church planter's household, so I inherited a church planter's lifestyle: I moved a lot, I was always under scrutiny, and I spent a lot of time at church. If you're born into a wealthy family, you will most likely have a different car to learn how to drive than most kids who just turned sixteen. Your children inherit what you possess, and they reap the benefit of what you have—and more importantly—what you are.

Now, this is the scary part: if you settle for being a mediocre dad that means your child will inherit your mediocrity. Your child will miss out on great blessings because you weren't interested in pursuing a good fatherhood. You are robbing your child of her blessings. If you truly want the best things for your children, you must strive to be a good father and you ought to imitate the goodness of our heavenly Father. This implies that we should be reading God's word all the time to study what makes our God good, and as we learned in last week's text in our sermon series, faith without works is dead: We must put into practice what we learn about the good Father. Fathers in our SDBC community: let's use this Father's Day as a reminder to continue to look to the good, good Father in order to learn how to be good fathers to our children. Let's learn to love our children as our good, good Father loved us so that our children would bathe in the great blessings of our God. #lovelikeJesus.