60th Celebration Banquet Tickets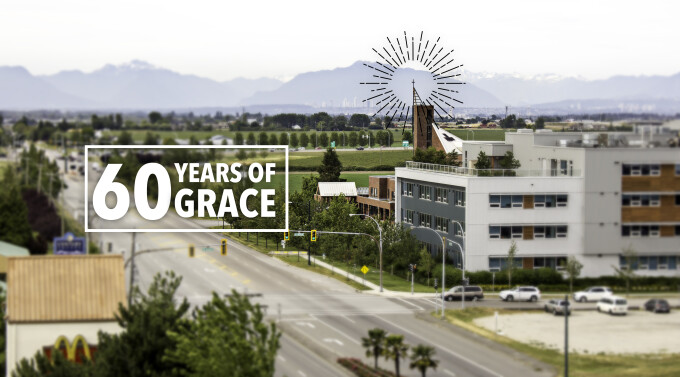 I came to my first Sunday morning service at SDBC on October 20th of 2013. This means I would have been here six years by the time we celebrate our 60th anniversary on October 25th. Even though I have experienced and witnessed God's amazing work through our church in these six years, my personal experience only covers 10% of the sixty years in which God has led our church. Speaking with people who have been a part of our church for much longer helps me appreciate how much grace God has shown our church over the last sixty years. God has been good and He remains good today.
We want to celebrate God's grace in a fun and meaningful way this year. I believe it's important to obey God's command to look back and remember what He has done for us. Jesus commands us to remember Him as we partake in communion. God commanded the Israelites to remember His grace in the Exodus account by instituting the Passover. Over and over again, God teaches us to take advantage of opportunities to celebrate and remember His grace and lordship over our lives.
On October 25th, we're going to celebrate God and His sixty years of grace that He lavishly poured out upon His people in South Delta. Please join us for this special evening to celebrate our Lord and His church with a special banquet at the Tsawwassen Springs Ballroom. We're setting this time apart so that we intentionally reflect on the abundance of blessings He gave us. It will be an evening of thanksgiving and praise to our mighty God. It will also be a time where we look forward to how God will use us to continue to bless our community. Tickets will go on sale this Sunday (August 11th) and we welcome you to invite old friends who were a part of SDBC before so that they may celebrate with us. On Sunday, you'll be able to purchase tickets at the Spotlight Table and pick up invite cards so that you could invite others. You will also be able to purchase tickets through our website until October 1st.
Our celebrations showcase what we care about. Please make this banquet a priority in your plans so that we, together, could showcase what SDBC truly cares about—celebrating our Lord Jesus Christ for all that He has done.