Connections Class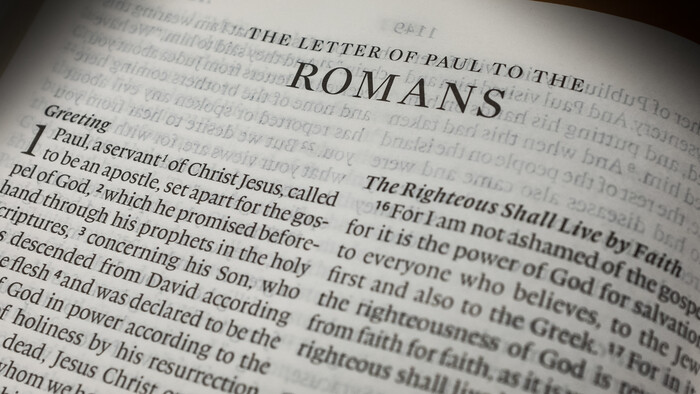 Every Sunday, from 04/15/2018 to 07/29/2018, 8:45 AM - 9:45 AM
Christ, Our Righteousness
A Study of Paul's Letter to the Church in Rome
Why are we, as hopeless sinners, not immediately destroyed when we stand before the holiness and sovereignty of God who hates sin? Since we have no right to defend ourselves before this righteous Judge, how are we saved from His judgment against us? Paul deals with this predicament and then gives us his clearest and most profound answer to this question in the letter to the Romans. Our salvation from God's judgment is God's own righteousness. Through union with Christ, when the Judge looks at us – who have accepted this gift by faith – He beholds the righteousness of His Son. But, our salvation is not just being saved from death, but also being saved for life. Our union with Christ is also a participation in His life. And so, we rejoice in this great salvation and our highest desire is, therefore, to see Christ honoured and glorified in all we do.
Gerald Neufeld will help us explore these mighty themes over the next few months as we study Paul's letter to the Romans. Come join us and be amazed again, or for the first time, at what God has done for you, in offering you this great salvation of peace with God, and to see how we should live our lives in response to such a great salvation.
Join us, as we meet with coffee and tea in the Chapel at 8:45AM each Sunday.